WEEKEND MUSIC PREVIEW: The storm before the storm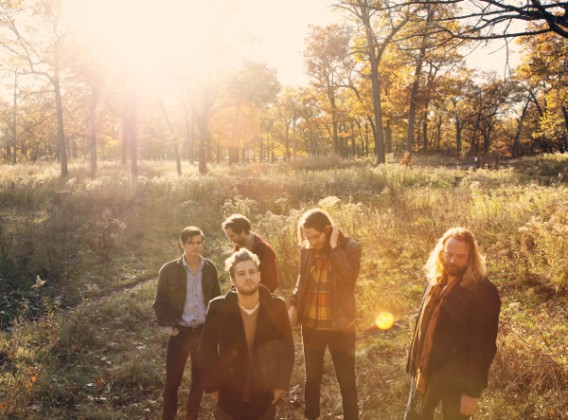 This weekend is the first stiff wind of a massive musical hurricane preparing to barrel its way through the city – starting with some renowned Edmonton acts. Ten Second Epic along with The Red Threat are featured on Saturday, as is Colleen Brown; and on Friday we see the launch of a new live music venue, the Elevation Room with Scenic Route To Alaska.
The storm bares its teeth in the middle of next week, with the legendary Coldplay and Our Lady Peace both playing sold out shows on Tuesday – Rexall Place and the Starlite Room, respectively – and on Thursday at the Winspear Centre is the Joel Plaskett Emergency.
Friday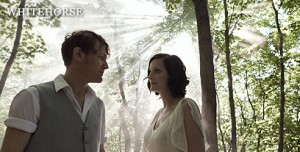 Whitehorse – This Hamilton duo (right) of two accomplished artists in their own right, Melissa McClelland and Luke Doucet, wed in June 2006, and have been touring and recording together ever since. The pair's debut release from last August was partly recorded at Sarah McLachlan's home in Vancouver, as well as at the couple's own home. St. Basil's Cultural Centre, 7 pm, $22.
Northcote – This is the stage name for Regina folk-roots-rocker Matthew Goud, formerly the frontman of Means and The Emerson Letters. His most recent album "Gather No Dust" was released almost exactly a year ago. New City Legion, 8 pm, $10.
Scenic Route To Alaska – The kickoff gig for Edmonton's brand new live venue Elevation Room, which is in the basement of Transcend Coffee, features this up-and-coming neo-folk band. The facility will be hosting live music every Friday and Saturday night into the foreseeable future – and it's all ages. Baby Driver and Sugar Glider also perform on opening night. 8 pm, $10.
Saturday
The Wooden Sky (top) – Formed in 2003, this Toronto act released of of the most outstanding albums released in Canada so far in 2012: "Every Child a Daughter, Every Moon a Sun." Their sound has been described as "alt-country-folk", though it adds some unexpected twists and turns along the way – definitely one of the highlights of the weekend. Pawn Shop, 6 pm, $13 (yes it's an early show, don't be disappointed!).
Ten Second Epic – One of Edmonton's best-known bands outside the region, these alt-rockers – a former Sonic Band of the Month that still gets airplay on Sonic – pass through the city regularly now, but they never disappoint. Never. Interestingly, they're actually labelmates with Northcote (see above), a rare occurrence to see in our fair city on the same weekend. The band's most recent record, "Better Off", was released last September. The Red Threat (which just recently released a brand new video), On Your Mark, and Echoes Of An Era open. Avenue Theatre, 7 pm, $16.50.
Colleen Brown – This Edmonton Music Award nominee gets lots of work in town as well – but this will be a special treat, as she's playing in the gloriously acoustic Holy Trinity Anglican Church. Odds are good she'll sound so amazing you'll be able to hear a pin drop between notes. Anna Somerville opens. 8 pm, $20. (The 2012 edition of the Edmonton Music Awards will go down April 28, by the way. Click here for tickets.)
Colour In Conflict – This is a CD release show, as these alt-punksters from Edmonton throw down their sophomore release. Sharp Knives, Marlaena Moore, and Uncle Ape open. Brixx, 9 pm.