WHAT'S SO FUNNY: Rob Schneider, Dave Foley return to comedy stage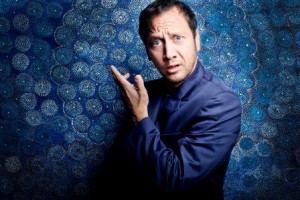 The trick to enjoying Rob Schneider movies is to have low expectations – and in that light, Deuce Bigalow: Male Gigolo is a comedy classic. To a lesser extent, so is Grown Ups.
Conversely, when the Saturday Night Live star returns to the stage-up comedy stage from whence he came – Friday night at the River Cree Casino – expectations are high. OK, Mr. Hollywood Bigshot, let's see how you roll in front of a real live audience in the funniest city in Canada, and therefore the world. We get snow in April, dude. We need high quality humour here. Pulled this joke from a YouTube video: "I know I'm in my 40s now because when I jerk off standing up, I get winded."
Sensing a theme here.
Tickets to the 8 p.m. show are $30, click here.
Kids in the Hall star Dave Foley is going back to stand-up comedy for the first time since he was a teenager – playing Friday and Saturday at Yuk Yuk's – and there may be a good reason beyond "love of stand-up comedy."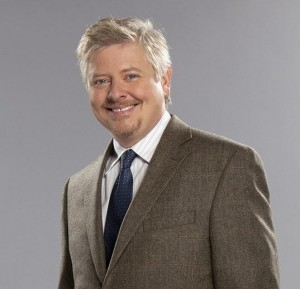 Foley recently revealed to the Toronto Star that he is in legal trouble for alleged missed child support payments accumulating to the tune of more than $17,000 per month, which he says is well above what he currently makes. As he joked to The Star, "My income has dropped in the last 10 years, as anyone can tell from the number of s—ty movies I've been in."
It remains to be seen if he will address his troubles during his stand-up act, but we certainly wouldn't be surprised. A lot of the best comedy comes from painful experiences. A lot of the best comedians deal with their own pain in a humourous light, as a way of healing, as a way of sharing, as a way of mining killer material. Then again, it might be, as we say, "too soon."
Foley comes on the heels of his friend and Hall-mate Kevin McDonald's appearance last month with the Rapid Fire Theatre people. We see from Foley's impressive resume that he appears to be one of the most successful of the Kids in the Hall troupe – everything from the TV series NewsRadio to the South Park movie (not all his movies were that bad), plus numerous guest appearances and voice over work. As for the Kids in the Hall, whose true legendary status wasn't revealed until the series went into reruns, here's hoping they get back together for a new show.
Americans can keep all their Saturday Night Live references. We've got the "I'm crushing your head" guy – and that's actually Mark McKinney. Will he be coming to town next? Kids In the Hall – soon we shall collect them all!
Tickets to Foley's shows – two nightly at 8 p.m. and 10:30 p.m. – are $30. Phone 780.481.9857 for reservations.
Underway at the Varscona Theatre through Sunday, meanwhile, is the Bonfire longform improv festival presented by the ubiquitously aforementioned Rapid Fire Theatre. These are no mere comedy "games" that are being played. These are full stories being made up on the spot with the help of intricate sets of rules, for in the absence of rules, there can be no sense, only anarchy – which can be fun, too, but we digress.
Thursday night promises a "Tom Waits-inspired bender" in a theme dubbed "Wild Years." Also watch for the "Experiment," in which free cookies are involved, and "Ghostjail," where improvised writing on ridiculous deadline is then translated to live performance on even shorter deadlines. Could be anarchy.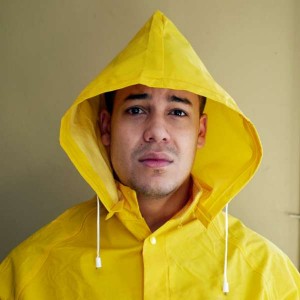 Friday night features area alt-rapper and Sonic Band of the Month Mitchmatic (left) – Sonic Guy of the Month, let's say – dropping improvised rhymes to accompany the improvised action on stage. We believe this sort of thing is called "free styling." Saturday offers a full slate of made-up comedic goodness featuring the next generation of Rapid Firers, "The Kidprovisors," along with a series of popular "Chimprov" (evolved improv) bits that include a take on the Blues Brothers. And finally, as if you didn't have enough and we know you haven't, it all ends with a bang on Sunday with the screening of three improvised movies. How did they do that? Attend and find out.
For the Bonfire schedule, click here. Tickets to each show are $10 and available at the door, or click here.
The Comic Strip in West Edmonton Mall has brought in another top-flight comic from an exotic place – Mississippi – one Claude Stuart, perhaps best known as a horny waiter on That '70s Show. Man, does that show not hold up. No matter. The man has moved on. With an act described (by him) as "explosive, in-your-face, rapid-fire, madman stage style," Stuart has appeared on Jay Leno and Last Comic Standing, among many other television shows.
Here are some samples of his take on modern comedy:
"There's a new double standard. If a man sleeps with an underage girl, he's a pedophile. If a woman sleeps with an underage boy, she's a teacher."
"You can tell what kind of sex a man is into by what sounds he makes when he's talking about sex."
And finally, "Guys, don't use the date rape drug. I tried it and nobody raped me."
There's definitely a theme.