Linkin Park to headline Sonic Boom 2012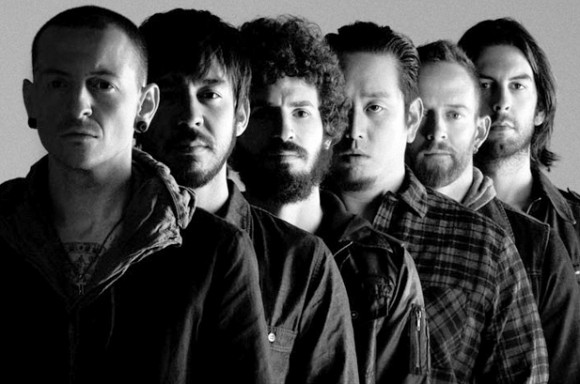 Sonic Boom 2012 shall be outdoors, Weather Gods be damned, and should sleet come, at least we'll have Linkin Park and Incubus to warm us up.
This festival happening Sunday, Sept. 2 at the Northlands grounds will be Linkin Park's first appearance in Edmonton, believe it or not. Incubus – another hard rocking band from California – was last here in 2007. Also appearing: The Silversun Pickups, The Joy Formidable, Young The Giant and more. Tickets go on sale April 28 at Ticketmaster, April 23 for Sonic glee club members. A limited number of $50 early bird tickets will go first, after which the price will rise to $90 for general admission. VIP tickets – and there's only one VIP level this year, conferring status and a laminate plus exclusive food and beverage concessions – are $150. One dollar from every ticket will go to Music for Relief, a charity Linkin Park is behind, while food bank donations will be accepted.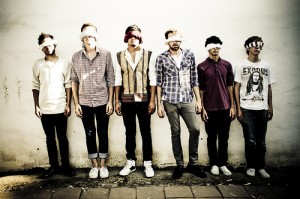 The details for the fourth annual Sonic 102.9 radio rock festival were announced Monday, via live streaming press conference from the studios. Morning show host Garner Andrews and Union Events promoter Dave Johnson led the proceedings, Garner especially heaping praise on some of the lesser known but still worthy acts on the bill. The Pack AD: "Exciting garage rockers who have blown everyone away." A new act called only LP: "Jeff Buckley meets Florence from Florence and the Machine and Janis Joplin, with a style of her own." And Young the Giant (right) – also from California – drew a lot of excitement with its "European, Middle Eastern worldly summery sound." Rounding out the bill will be a fun band called Fun, MuteMath and The Joy Formidable, which played Sonic Boom last year and "we so amazing we had to bring them back for another round."
Last year's Sonic Boom went off with some trouble and trepidation as the whole shebang was moved inside to Northlands Expo Centre, in a pre-emptive measure against a summer of crappy weather, but that many insiders muttered was actually due to lower than expected ticket sales (for a line-up that included Jane's Addition, Metric, Social Distortion and Cake). Sonic program director Al Ford practically admitted as much to the crowd, "If we didn't salvage Sonic Boom 2011, there wouldn't be a Sonic Boom 2012." And wouldn't you know it: It turned out to be a beautiful day after all.
Is it too much to hope for a repeat – and while we're at it about 10,000 more fans? The weight of the headliners should see to it.