WRITER CITY: Wayne Arthurson has another mystery on his hands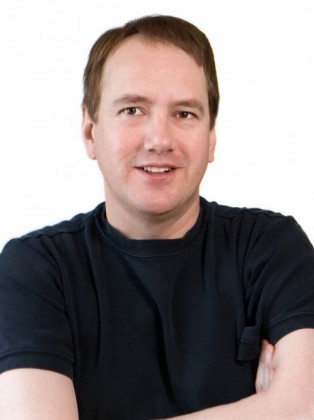 It has been said that you could gather the entire literary scene of Edmonton into one medium-sized bar – and they'd all know each other.
This in fact happens on a regular basis at almost every book launch – maybe not always at a bar – as it will Wednesday at 7 p.m. at the Artery when area author Wayne Arthurson and his many literary pals celebrate the release of his new detective mystery novel, A Killing Winter. It's the sequel to 2011's Fall From Grace. Also a former journalist, part time musician and full-time stay-at-home dad, Arthurson is our first guest in a semi-somewhat regular GigCity Q&A series WRITER CITY.
Q: OK, you're alone in an elevator with Steven Spielberg for 60 seconds. Go!
A: A Killing Winter is about a journalist, Leo Desroches, who has a gambling addiction. He's researching a story about a death of native gang member and gets caught up in all the action and violence about native gangs – and there's a cheese grater.
Q: A cheese grater?
A: I don't want to give away anything. There's a cheese grater and there's a tattoo. If you can go where my mind goes, you'll figure it out …
Q: Any shootings?
A: There's a shooting, a couple of shootings, some gunplay between native gangs.
Q: Who will play your hero?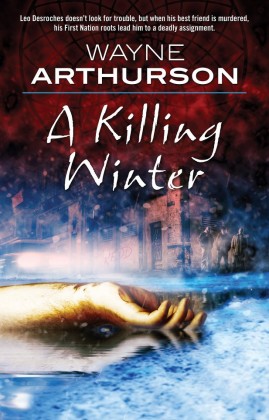 A: He'd have to be half native, half white and look white – Nathan Fillion could pull it off; he played a detective. I think Shaun Johnston might be too old for the part.
Q: Bad guys?
A: There's a gang leader and a cop, neither of them are very nice. Maybe Adam Beach – people wouldn't expect him to be an evil native gang leader. And Shaun Johnston could be the cop! There you go.
Q: You're pretty good at this.
A: Funny you should bring this up. I am in discussions with a number of producers who have read both books and say it could work as a TV series. I think at the moment they're thinking how much government funding they can get.
Q: Do you think your own native status will help?
A: Sure. APTN is funding these kinds of things, which is good.
Q: What inspired you to write about native gangs?
A: The first story was about a missing and murdered young female. In this one there's missing and murdered male. I thought, what would a male native get involved with that's bad? Well, gangs.  A lot native people get involved in gangs and I just want to talk about that.
Q: Have you ever had any personal experience with native gangs or know someone who did?
A: I know someone who was, but he doesn't like to talk about it.
Q: Is your story realistic to what's really going on in Edmonton?
A: It could be. I'm not sure about the thing with the cheese grater – they might go, oh, that's kinda cool, let's try that. I don't want to give them ideas.
Q: This isn't like something out of a Quentin Tarantino movie, is it?
A: Possibly, but I don't go too deep into it.
Q: Let's talk about Edmonton's lit scene.
A: We're all harmless – except Todd (Babiak). He has a thing against skunks. It's like any literary community: everybody knows everybody, and when somebody's successful, there is a bit of jealousy, but we're also happy for them. We're very supportive. It's like the music scene.
Q: Isn't the music scene more cutthroat?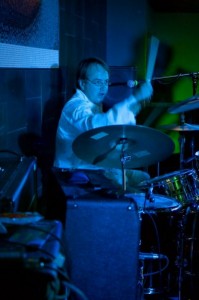 A: Compared to some other cities, it's actually very nice. The lit scene is competitive, too, but I like bugging Todd because he's a friend of mine. I was jealous when Lynn (Coady) and Marina (Endicott) were nominated for those major awards – but I was excited for them.
Q: What about you?
A: My writing doesn't really win awards. It sells well, but it doesn't win awards.
Q: Do you think the Canadian literary establishment has a bias against fiction?
A: There's a somewhat of a bias against genre fiction. We have some great mystery writers and fantastic science fiction writers, but you never hear about them, they never get nominated for the big awards – the Giller and the GG. A science fiction book will never get nominated unless it's written by Margaret Atwood.
Q: She's a science fiction writer like Kurt Vonnegut was a science fiction writer.
A: I like Margaret Atwood. Her stuff isn't seen as science fiction. But guys like Robert Charles Wilson, their stuff is marketed as science fiction so it's not rated as GOOD in a literary sense in Canada. And Minister Faust has good stuff – but it's science fiction, so it doesn't seem to count in literary circles.
Q: What exactly goes on at a book launch?
A: Janice MacDonald, who's written mysteries set in Edmonton, will be my opening act. There will some be readings, I'll sign some books, plus beer and wine.
Q: You're a musician, too – couldn't you play at your own book launch?
A: I thought about having my band play afterwards, but that's a lot of stuff: Organize the show, do the reading, sign a lot of books, and THEN play a gig? I went, naw, I can't do that anymore. I'm almost 50. I had band practice last night. I'm tired.
Q: Have you tried your hand at songwriting?
A: Not really. I'm just a drummer.
Read Lowell Thomson's review of A Killing Winter here.