My, what big eyes you have: New high school anime all the rage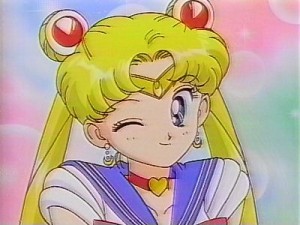 If you were in high school more than 20 years ago, the chances that your school's administration would have supported your efforts to celebrate Japanese animation might be dicey.
For starters, some of your school board members might have fought in the Pacific. There was also hysteria that the super-hardworking Japanese were going to put our lazy asses out of work with their soulless, robotic assembly lines. We worried every car on the road would be a Toyota, Honda or Datsun if it weren't for import duties.
These days, though, there are new threats to our global top dog status. Japanese "anime," meanwhile, has caught on around the world. In addition to the annual Animethon at Grant MacEwan University that attracts several thousand participants each year, there are now several smaller high school festivals sprouting in Edmonton that celebrate anime. Harufest, staged annually at W.P. Wagner High School, was held earlier this month, and Harry Ainlay High School held its sixth annual Soba Bowl in March.
The latest festival to make its debut is called JP AME – this Saturday, April 21 at Jasper Place High School from 11 a.m. to 6 p.m. Admission is $5 for the general public, $3 for Jasper Place students, and free for kids under 7.
"It all started in Erin's basement and we were bored and thought it would be a cool idea to have one," says Timothea Kwok, one of the organizers, about the day last August that she and her friend, Erin Onufrichuk, both 16, decided to host a festival. There's a lot of work and a lot of convincing of school administrators involved in putting on such an event. But these girls were lucky. At least their vice principal knew what anime was.
For festival purposes, the girls go by the names of their own hand-drawn anime characters. Kwok is "Bunny?" (the "?" has importance), Onufrichuk is "Wolf," and fellow organizers Keleigh Loewen, 17, is "Squid" and Carrie Jessop is "Giraffe."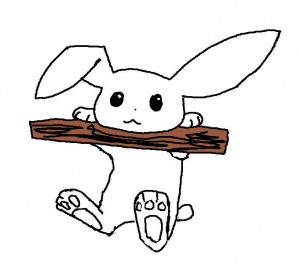 Now, keep in mind that bad teenage ideas also get started with bored kids in a basement – but this one seems to be working out well so far. There will be screenings of anime, costume contests, tables of vendors selling anime-inspired art, and an appearance by an improv troupe called The 404s.
Funds that are raised will go towards an animal rescue society in Japan, Animal Refugee Kansai.
Anime has only recently become mainstream, but it has enjoyed a small but limited following on Saturday morning cartoons for decades with shows like "Speed Racer" from the 1960s and "Star Blazers" in the 1970s. Known to older North Americans as "Japanimation," dictionaries describe "anime" as action-filled, vibrantly colourful, often violent animation originating in Japan. Its characters typically have angular faces and saucer-like eyes. "Pokemon" is the most common introduction to anime for children today, but anime extends well beyond children's entertainment. Characters have dark pasts. And their innocent costumes are often sexually provocative.
Victor Vargas, who runs the www.anime-alberta.org website, says the high school festivals often get their start through teachers of Japanese language programs who are looking for ways to get their pupils interested in the country's culture. But Vargas says the proliferation of festivals also helps unify the local anime community, and provides a venue for younger people to see the variety of animation available. Vargas himself didn't really get exposure to anime until university, but he says an explosion of the artwork on the Internet means more people of all ages are getting interested.
"Internet piracy is a lot of what brought about its popularity. Marketers for years tried to dub everything – badly. So the only things that sold in North America were 'Sailor Moon' and 'Samurai Pizza Cats,'" Vargas explains. "When bit-torrent came along, people copied them, put their own subtitles on them, and they took off. Internet piracy gave access to that Japanese market and the translations were pretty much fan-based. Then companies started importing shows. Anime would not be as big for my generation if it had not been for that upswing in piracy."
High school anime festivals have to be a little more restrictive on how sexually suggestive the costumes are, and Samurai swords can't be made of wood or metal. For volunteers, the Jasper Place girls have recruited other students. Funding has been raised with a bake sale and a grant from the Edmonton Optimist Club. Finding people to speak on panels was easy. Once word got out in the anime community that they were having a festival, the panelists found them. The improv troupe, The 404s, have been to anime festivals before and were happy to come.
"We are all from the fandom ourselves, being fans of anime, sci-fi, gaming, comics, or other fan-related media," group spokesman Mark Nguyen said in an email. "Many of us have been part of the festivals ourselves as organizers, so we see this as a way to give back to the community we were part of."
The vibe, and the sense of community at the festivals, is something that struck the organizers of the Jasper Place event. They've all been to other festivals in the city and say that many of the people who go to the larger ones go to the smaller ones as well. There's young people and older people, and many of them put in a lot of work on their costumes, they say.
"I thought it was pretty crazy," Onifrichuk says about her first visit to Animethon. "Everyone is trying to hug you. You don't even have to know the person. They'll see someone in a costume they like, go up and ask you for a hug."