Rush returns to Rexall Place Sept. 30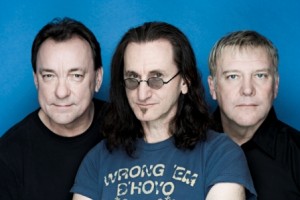 Are you Geddy-ing excited? Are you ready for a Lifeson lesson? Do you squirt Peart in your hair?
OK, those are terrible. But the clues added up to today's big announcement that Rush will be returning to Rexall Place on Sunday, Sept. 30. Tickets will go on sale "soon." Details to come.
The venerable Canadian prog-rock band is touring behind its upcoming record, Clockwork Angels, and the new single therein, Headlong Flight. Last time through, in 2008, it was for Snakes & Arrows. For 8,000 black-shirted die-hards at the arena, the band delivered a psychedelic sound and sight spectacular in two acts filled with convoluted rock classics built upon strange chords and unruly rhythms impossible to dance to – driven by the mothership of a drum kit commanded by Neil Peart. Alex Lifeson, meanwhile, took care of the blistering guitar work, while the hard-working multi-tasking frontman Geddy Lee took care of howling Rush's fantastical lyrics that don't make sense unless you're stoned and maybe not even then. Also, bass.
Clockwork Angels comes out June 12.