THEATRE: The Adulteress marks play No. 70 for Stewart Lemoine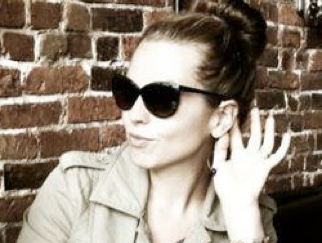 Stewart Lemoine has written more plays than the average Albertan will see in his or her lifetime – a lot more. He's one of our most prolific playwrights, not just in Edmonton, but anywhere in the world. The world premiere of the The Adulteress Thursday at the Varscona Theatre makes play No. 70, for those keeping score.
Just like one of his daffy, eccentric characters, his company Teatro la Quindicina is bucking a very conventional trend – that a proper theatre season should open in fall and close the following spring – and done it completely backwards. The Adulteress will actually OPEN Teatro's 30th season. It plays through May 12.
The setting in Lemoine No. 70 is a place called "Fresh Hope Springs." The year is 1960. Two women – Antonia and Ethel – meet on the front step of a house with a room to rent. They both arrive with the intention of renting that room: One will get it, the other won't, and consequences spiral from that. Shannon Blachet is cast in the role of Antonia.
"Stewart has his wild romps," says Shannon Blanchet, cast in the role of Antonia, "but this play is beautiful and thoughtful that takes unexpected turns. Stewart – in this play – really hits at some universal truths about people, and he does it in the most unassuming, honest way."
Blanchet – who coined the phrase "Lemoinegnancy" to describe The Adulteress – compared the play to other Lemoine works such as Shocker's Delight, Witness to a Conga and The Oculist's Holiday: "It's a smaller, more intense piece".
Blanchet is also involved with the local sketch comedy TV show Caution: May Contain Nuts as a 2nd Assistant Director – but has no clue what she's going to do next. "It's all very up in the air right now. I'm in a period of transition, which is absolutely fitting for this play. All the characters in this play are at their own transitions, and looking forward. Leave it to Stewart to write something that resonates with me in my personal life. The story had me sobbing on the first read. Not that it's sad. All during rehearsal we've been doing a lot of laughing."
Blanchet, who will share the stage with her castmates Brianna Buckmaster and Eric Wigston, says her attraction for Lemoine's plays isn't just professional – they strike her on personal level.
"I've made a lot of major life decisions after watching one of Stewart's plays", said Blanchet. "A character will speak a line that I will find so utterly truthful. I've ended relationships based on a viewing of one of his plays. More than one guy has been sent out the door this way. His characters always find a way of moving on, and I find that so inspirational."
She adds, "This is as close as I've ever been to be involved with a perfect play and production".
That's what they all say, but with Blanchet, you get the very strong feeling that she means it.