WHAT'S SO FUNNY: Mature content warning at Rank and Vile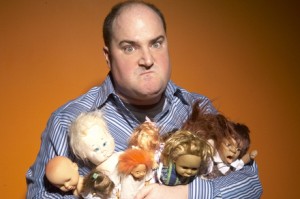 We know these jokers: Kenny Robinson and Darren Frost, two Canadian comics so foul-mouthed, filthy-minded and bereft of any shred of decent morals or values or good taste whatsoever that sheer decorum prohibits repeating their jokes here, unless parental discretion is advised.
They return for the aptly-named "Rank and Vile Show" at Yuk Yuk's Friday and Saturday. The question now is which one is Rank and which one is Vile? Let's compare, again with bits from some recent available YouTube videos. Parental discretion is advised.
Kenny, on tongue-piercing: "I've been receiving oral pleasure since 1975 and never can it be said that I failed to have an orgasm because somebody wasn't thoughtful enough to have a piece of metal drilled through their tongue just to satisfy me. Maybe I'm just old fashioned." And similar musing on cunnilingus: "In my day, I didn't come up till the job was done or her parents' car was pulling into the driveway."
Darren: "Fourteen-year old American girls are now dipping their tampons in vodka and then putting it inside themselves so it can get to the bloodstream quicker … I'll tell you what, that's one AA meeting I'm going to."
This isn't a fair test. Darren's joke above is one of the cleanest of his punchlines found on the Internet, and it took a while. The bulk of the rest is indeed far too rank to repeat and should only be experienced live with a big DANGER: MATURE CONTENT warning on the door of the club. He makes Kenny look like Bill Cosby – not a bad thing, of course – though it's not likely you're going to see Kenny do the kind of cleaned up act he does on Comedy Network or CTV. He can get down and dirty when required. Frost, meanwhile, you can't even imagine working clean. With political and social agendas that at times angrily get in the way of the actual comedy, he seems to go out of his way to be as offensive and obscene as possible. He's a complete package of cringe-worthy routines about things like pedophiles and abortion, replete with vivid gory details and body language to match. He often says – and means it, "That's why there's a warning on the door."
Call 780.481.9857 for tickets.
Sheer Pottery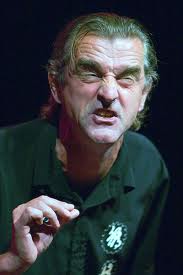 You're taking your chances finding comedy at the Edmonton Poetry Festival, for, as poet Jem Rolls said in our recent interview, poets are under no pressure to be funny all the time. This particular "performance poet," however, is nonetheless one of the finest stand-ups ever to deny he's a stand-up. Fringe fans should be familiar with his devastating, personal, observational humour delivered with rubber-faced wit in what the performer himself calls a typical British person's "overdeveloped sense of irony."
After a multi-poet workshop sort of thing at Latitude 53 at 7 p.m. Friday, Mr. Rolls performs up close and solo at the Artery at 9.
Scrolling through the schedule for other potentially humourous poets plying their wordsmithery for live audiences, we see events with names like I Eat My Poems With Honey: A Celebration of Bees and Honey. Perhaps a better comedic bet is the Raving Poets, Saturday night at the Artery as part of a "Poetry Party" – two words you don't often see together.