Snoop Dogg brings cool rhymes to Edmonton Event Centre July 14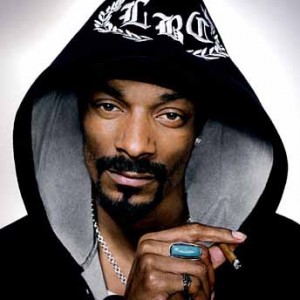 F'nizzle, cut the shizzle – the guy who invented this sort of talk is returning to Edmonton.
You guessed it: Snoop Dogg, whose distinctive low-key drawl can be heard on more recordings than you can shake a stick at, brings his cool rhymes to the Edmonton Event Centre on Saturday July 14. Tickets go on sale Saturday, with the "pre-sale," that is, the sale before the sale, starting Friday.
Snoop, said to be the living embodiment of the "West Coast" hip hop sound, is touring behind his latest album, his 12th, Reincarnated. The release date, as he posted on Twitter in February is "soon." The album will also be accompanied by a documentary. He also recently released the "Stoner's EP," in honour of the marijuana smoker's special day, 4/20. All this on top of not one, but TWO albums released last year. And you thought weed was supposed to make you lazy.
No word on guests, holographic or not. Snoop made headlines earlier this month when he performed with a hologram of the late Tupac Shakur at the Coachella music festival.
Snoop has performed in Edmonton several times before, at Rexall with Ice Cube in 2007, and notably many years before in Cowboys nightclub, where he made the crowd wait until midnight before doing a 45-minute set. Subsequent shows were better – and longer.