John Fogerty to play Cosmos Factory at Rexall Place Sept. 22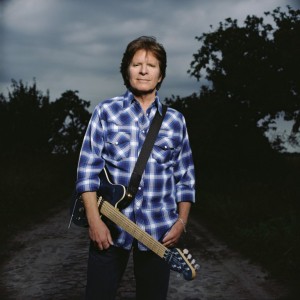 Some folks are born to wave the flag, or with a silver spoon in hand, as the case may be, but John Fogerty ain't no senator's son. He's a stone cold American troubadour whose powerful anti-war lyrics still hold up today. He didn't go to war – he just sang about it.
Time for a reminder. Fogerty returns to play Rexall Place on Saturday, Sept. 22 as part of his "Wrote a Song for Everyone" tour where he will play two classic Creedence Clearwater Revival albums in their entirety, alternating between Cosmos Factory and Bayou Country – Edmonton getting the former, plus a "bonus set." Tickets start at $20 and go on sale Friday.
Fogerty, whose voice and writing style is so distinctive that he was once sued for plagiarizing himself (Old Man Down the Road did sound suspiciously like Run Through the Jungle), was the frontman for CCR during that heady time in the late '60s when the Vietnam War held sway over the American zeitgeist. Along with the anti-war anthem Fortunate Son (above), he is responsible for a wide swath of classic rock hits – including Proud Mary, a song so iconic that it's hard to imagine a mere mortal having written it. His song Centerfield was also honored during the 2010 National Baseball Hall of Fame Induction Ceremonies – an honour normally reserved for baseball players.
With an impressive catalogue of solo material along with his arensal of CCR nostalgia, Forgerty is soon to release a new collection of songs replete with special guests, called Wrote a Song for Everyone – hence the name of the tour – which should be out this fall.