Tony Bennett, daughter, perform at Winspear Centre Aug. 25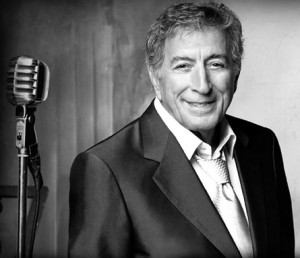 If there were to be a King of the Great American Songbook, it would have to be Tony Bennett. For unlike lesser crooners, Michael Buble, say, Tony performs without a shred of either schtick or irony, treating his music with the wisdom of his 85 years and the passion of a man half, nay, a third of his age.
Now he's passing it on. Tony's bringing his daughter Antonia to Edmonton this summer, performing together at the Winspear Centre on Saturday, Aug. 25. Tickets are $99 or $150 and go on sale Friday at the Winspear Centre box office. It is likely Antonia will sing the Amy Winehouse part on Body and Soul, included on Tony's latest album Duets II, said to be the last recording made by Winehouse before she died.
To list Bennett's many accomplishments would be a disservice to Wikipedia, but the man fought in World War 2, and promptly took the world by storm with his aforementioned gifts for song interpretation. I Left My Heart in San Francisco is his signature song as much – if not more – than My Way was Frank Sinatra's. And let's get this straight: Compared to Tony, Frank is a lesser crooner, too. When you're King, everybody plays second fiddle – even the Chairman of the Board.