WHAT'S SO FUNNY: Lily Tomlin a character in more ways than one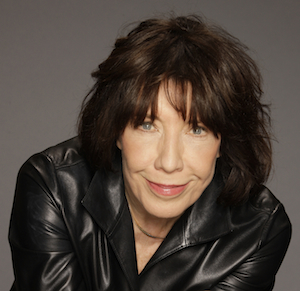 You want to know who really runs Hollywood? It's not the Jews. It's the old ladies!
A veritable matriarchy of mirth has seized a stranglehold upon the North American zeitgeist, fastened a feisty grip on the collective you-know-whats of the unsuspecting populace at the hands of power grandmas like Betty White, Joan Rivers and – perhaps often overlooked – Lily Tomlin. She performs Friday at the River Cree Casino.
Of this troika of matronly comic media domination, Tomlin is certainly the most "off the wall." From her earliest days as a regular on Laugh-In – the gig landed, she has said in her monologues, with an audition as a bizarre woman who eats various household items – it was clear she was no mere brick wall comedy club joke-teller. Unusual characters were her thing. Many still hold up today, perhaps her little girl Edith Ann or Ernestine the telephone operator on Laugh-In most of all. She and her partner Jane Wagner have since created new characters who get away with murder – well, anyway, material that probably wouldn't have been suitable for a television audience in the '60s. Today? No problem.
Here's Tomlin as a pitchwoman for vibrators: "To look at me you would never suspect that I was a semi non-orgasmic woman. This means that it was possible for me to have an orgasm, but highly unlikely. To me sexual freedom meant the freedom to never have sex – then along came Good Vibrations."
Or this, from her one-woman play The Search for Signs of Intelligent Life in the Universe: "I think you should know I worry a lot. Like the Nobel sperm bank. Something bothers me about the world's greatest geniuses sitting around in a room reading pornography and jerking off."
Much is lost in the YouTube transcription, obviously. Tomlin's distinctive voice and vivid delivery complete the surreal illusion of a parade of eccentric personalities, each more off the wall than the last, which in more recent times have been expanded into what can only be called "long form stand-up." Tony, Grammy and Emmy awards – she has won all three (and nominated for an Oscar) – illustrate the many sides of this original comic force of nature, age 72 and still going strong.
Click here for tickets.
Koslo and Effect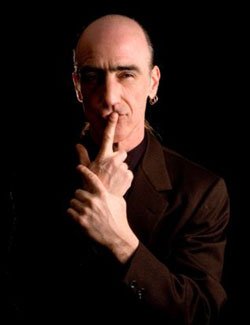 If Tim Koslo wasn't a stand-up comic, he'd be a rock 'n' roll guy – he certainly has enough rock 'n' roll references in his act. He's an artist, too. Indeed, a man of many talents is this veteran rubber-faced Edmonton comic, performing Friday and Saturday at the Comedy Factory – pretty much the only place in Edmonton you can go bowling after seeing live comedy, or vice versa.
Koslo is something of an old-school comic and does a good chunk of addiction and recovery humour – speaking from personal experience, he might add, and does – while drawing a lot of laughs for dark and self-deprecating bits like "I'm living proof that if you're going to join a garage band, don't leave the car running."
Again, one must experience it live for full effect. Koslo possesses the hardest working eyebrows in show business and is a fervent supporter of the "right to bare arms." He can use that if he wants.
Tickets to the 8:30 p.m. shows Friday and Saturday are $20.