REVIEW: The Black Keys get trippy at Rexall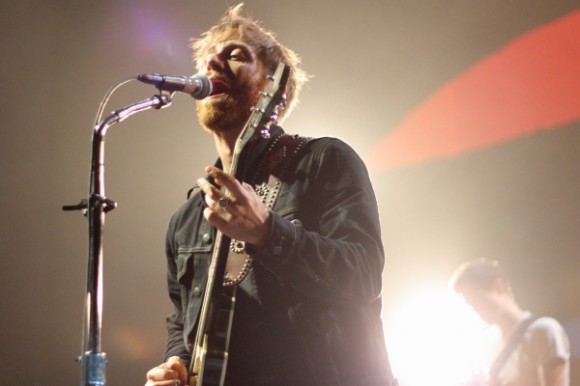 It's almost a shame the Black Keys took this long to become known to the universe. The band had a total of five albums before the last pair – "Brothers" and "El Camino" – shot them into the stratosphere. Where have you been all this time?
For 11,000 fans at Rexall Place Saturday night, the Akron, Ohio duo Dan Auerbach and Patrick Carney performed for over 80 minutes with great aplomb and vigor – a welcome sequel to the band's show here just 10 months ago. They're often defined as a blues rock band, but there's a lot more going on. The beautiful thing about the Black Keys is that they really transcend any genre definitions. There's a lot of subtext, one being a homage to the '70s. In short, it was a "trippy" show.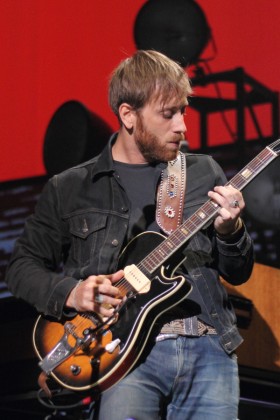 Auerbach is nothing short of a genius on the guitar, and you wouldn't be far off the mark if you thought many of his riffs were Clapton-esque. When he truly wanted to shred, he did so magnificently, and likely could've given Eddie Van Halen – who played Rexall Friday night – a run for his money in some type of guitar showdown. Wouldn't we all want to see this before we die?
Alternating between quartet with backing musicians and just the two of them, transitions between the songs were purposeful, often longer than for most other bands. They methodically took the arena faithful through a set focused predominantly on their last two albums, and truly just let their music do the talking for them, with little audience interaction – certainly no audience sing-alongs like we've seen with past acts, though the audience did that all by itself.
They concluded as a duo for the final number of the night, "I Got Mine."
The visuals were also more subtle than many bands that come through Rexall. Video screens behind and above the band were used sparingly, but to great effect, along with a pair of mammoth disco balls used, appropriately enough, in the encore song, "Everlasting Light."
The Black Keys' depth of material (five albums before these two) allows them the freedom to play around with their catalog, and they seemed to do that a little more this time than in 2010; and with much more confidence, belting out tracks like "Same Old Thing" with significantly more authority. Their older tracks also fared better amongst the crowd, too, who undoubtedly boned up on their Black Keys history after becoming fans. The band seems more confident on an arena stage in general, and of their older material, and of their place in the musical universe itself. It's a big place.
Those who showed up for opening act Arctic Monkeys were richly rewarded as well. The UK quartet played material from four albums, including the latest, Suck It And See, and on stage, lived up to its 10 year history of critical acclaim for its first appearance in Edmonton.
(Photos by Michael Senchuk)