CONCERT ANNOUNCEMENTS: Refused, Nazareth, Buddy Guy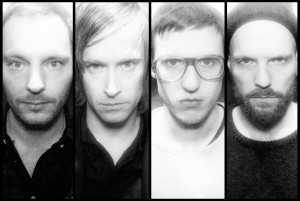 There's something about the Scandinavian culture that leads itself to great rock bands – could be that ancient Viking blood coursing through veins of the citizenry, filling them with latent urges to explore, hew things, quaff mead from a skull. Good times.
It seems to bubble over into its rock scene, which is why news of the reformation of Refused is such big news in the punk rock-slash-hardcore circles. These guys are the real deal. The band returns to play the Shaw Conference Centre on Aug. 25, having warmed up the proverbial longboat of reunion momentum with an appearance at the Coachella music festival, where it was reported the band "rocked." It had been 14 years since Refused packed it in, having since earned a well-nigh legendary cult status on the strength of the last album made before break-up, The Shape of Punk To Come. Irony!
Tickets to Refused go on sale Friday.
Gonna Razamanaz again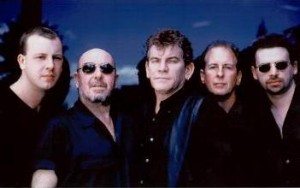 Don't think of Nazareth as the poor man's Deep Purple or the Scottish Boston – these hard-working prog rockers have their own legacy of classic rock gold, which we will be able to hear again when the band returns to play the River Cree Casino on Saturday, July 28. Tickets go on sale Tuesday, May 22.
You could call Nazareth a two-hit wonder – not to their faces, of course – but they are big ones. Razamanaz remains a high octane staple of drunken blowouts across the realm, while Love Hurts is so distinctively Nazareth that many forget the song is actually a cover of an old Everly Brothers song. More proof that good songs can hold up in any context. Same goes for rock bands.
Blues at the crossroads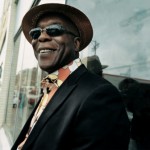 Dependable bluesman Buddy Guy always seems to be teaming up with young, white blues guys, all the better to keep the blues alive, right? – and his next appearance the Jubilee Auditorium Tuesday, Sept. 25 is no exception. Guy will be sharing the stage with young Jonny Lang, no longer a blues teen – he made his first album when he was 14 – but still a force of nature when it comes to his bluesy guitar stylings. Guy, meanwhile, continues to coast along nicely on his impressive five decade legacy. Hey, he's entitled – at 75 years old.