Hip Hop in the Park a new age hippie happening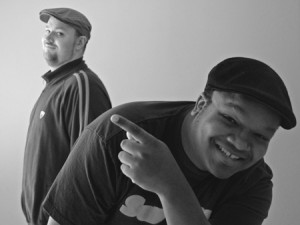 Hip Hop in the Park – a free festival taking place Saturday at the Louise McKinney Park – is more like the folk fest than any stereotype of a dangerous gangsta rap music event imagined by people who are afraid of rap music.
"We're more like new age hippies," says producer Melissa L.A. Bishop. "We're trying to promote positivity, health and wellness, bringing people of all cultures and artistic styles together. People might think of hip hop as tending to lean towards the more gangsta type of performers, but we're not like that at all. We're definitely much more like a folk fest."
There's been very little trouble. F-bombs were a problem at the first festival five years ago, plus unsubstantiated complaints from apartment dwellers about people having sex in the bushes. Probably homeless people, suggests Bishop. But since then, with due diligence, and city-appointed manners monitors standing by, Hip Hop in the Park has been clean as a whistle, an event you can feel safe bringing your kids to.
The bill this year is a veritable Starship Enterprise bridge of stylistic, political and cultural diversity: Canadian, American, black, white, East Indian, Jamaican, First Nations, you name it, and plenty of organic, locally-grown talent well-versed in all the pillars of hip hop culture: Music, break dance, graffiti art. Dragon Fli Empire (top picture), from Calgary, is just one of 20 acts taking the stage. Some could even be called "performance poetry" rather than rap.
Bishop, who is a poet herself, explains, "If you look at the word RAP, it actually means Rhythm And Poetry, it's just using the beats, even snapping your fingers, and you can go back to the beatniks and their poetry and call them MCs of sorts. You could even consider Shakespeare like an original rapper – bustin' out rhymes down cobblestone roads!"
The linguistic cleanliness of the park gig necessitates the adults-only companion event Friday night: "Hip Hop in the Dark" at Gallagher's Pub (8937 82 Avenue), where rappers may let the f-words fly.
Even then, this entire festival is – like the Canadian rap scene in general compared to the Americans – kinder and gentler. The reason why is a topic beyond the scope of this story, but ask anyone. It's true. Might have something to do with the cultural melting pot thing. Have you looked at the faces around Edmonton lately?
Bishop says, "What's really beautiful with hip hop is that you can come together with different people – Native Americans, Africans, Caucasians, East Indians, and it's all love. We're not concerned with the differences between us. It's more about expressing ourselves artistically."