Rise Against to rock Edmonton Expo Centre Oct. 7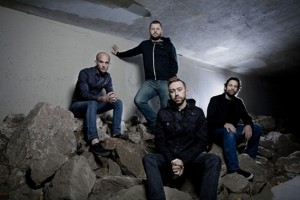 In trying to figure out what Rise Against is rising against – everything that needs it – consider how big this punk rock band has become and how playing the big rooms automatically makes one part of the mainstream. So, hey, one less thing to rise against. Cross that off your list, boys.
But mark your calendar for Sunday, Oct. 7 at the Edmonton Expo Centre when Rise Against returns to rise against various things that need rising against. With The Gaslight Anthem and Hot Water Music opening, tickets are $52 and go on sale May 25.
Rise Against, from California, where there are plenty of things to rise against, is touring behind a digital EP, "Satellite," which is available only through iTunes.