Justin Bieber coming Oct. 15 – let the screaming commence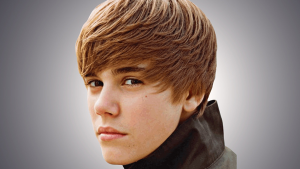 Attention all girls: Justin Bieber is coming to Edmonton a second time – Monday Oct. 15 at Rexall Place.
OK, let's get it out of the way: (Insert ear-splitting scream here, continue until Oct. 15).
Tickets are expected to go on sale Friday, June 1, early for Justin Bieber fan club members – and you know who you are.
The 18-year-old singer of If I Was Your Boyfriend announced details of his "Believe" tour Wednesday after an appearance on Ellen, where, among other things, they talked about being the youngest person ever on the cover of Forbes magazine (third most powerful celebrity), and the fact that collective Internet views for his handful of megahits amounts to about a "quadrillion," Bieber said, though he also admitted he's not very good at math. In pop music, however, he rules. Not since Donny Osmond – another hugely popular teen crooner who Bieber resembles in more ways than one – has there been a teen scream dream of such magnitude.
Bieber is touring behind his upcoming album, Believe, in stores June 19.
(Resume screaming.)