WHAT'S SO FUNNY: Die Nasty to end season with a real who-did-it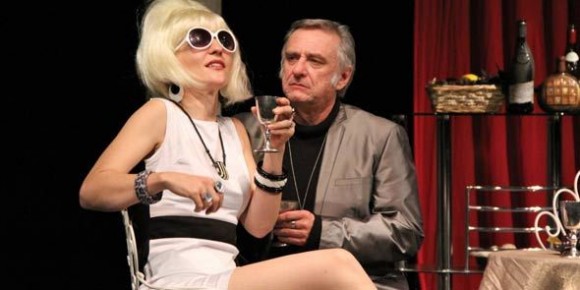 The burning question in the Italian town of Edmontonioni this weekend is: Who murdered the famous Parisian fashion designer Poni – whose real name turns out to be Antoine Horseman – at a potluck dinner held in his honour?
(Insert cheesy organ, climbing up diminished chords to indicate mounting suspense, as needed.)
Was it … Mario Luigi, the plucky handyman who donated a buttock to make a new face for his supermodel girlfriend who lost her original face in a poker game?
(See above.)
Was it … Paparazzo D'Nacci or his wife Valentina Gucci-Pucci-D'Nacci or any of the insufferable fashion designing D'Nacci clan who had good reason to want Poni dead because he was a scheming bastard? Never mind that Pararazzo D'Nacci was shot to death some time ago.
(And again.)
Or was it … Inspector Sam Jackstraw, investigating the murder while strangely bearing a striking resemblance to the murder victim himself?
(Climactic suspenseful crescendo, cue theme music.)
If you have any idea what the hell we're talking about – or even if you don't – you may want to attend the season finale of this year's Die-Nasty live improvised soap opera at the Varscona Theatre on Monday night. It wraps up dozens of episodes following the completely-made-up-on-the-spot adventures of the denizens of the Italian fashion world of the '60s. The murderer will be revealed at the show – but no one, not even the cast, knows who it is because it's result of an online audience poll asking fans to offer up likely scenarios: Sophia Lolabrigida with the salmon mousse in the dining room, say.
"We're going to choose the best one and that's going to get improvised on stage," says Die-Nasty spokesman and actor Jeff Haslam, who bears a striking resemblance to both Poni and Inspector Jackstraw. Coincidence, you say?
Yes, it is as confusing as it sounds. But this long-running Monday tradition remains some of the finest of What's So Funny in Edmonton – or Edmontonioni, if your prefer.
Tickets are $14 in advance, or at the door.
Laugh Off
Trying to choose a good stand-up comic to go see these days is as easy as trolling through their YouTube videos – but who has that kind of time? We do! This week, let's try a laugh-off between the four headliners performing this weekend in Edmonton's four full-time comedy clubs. You be the judge, you make the choice. (Excerpts taken from official videos wherever possible.)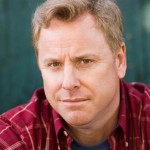 JIMMY SHUBERT: Comic Strip, through Sunday
Q: Who is this guy?
Here we have yet another Hollywood dude who is probably known more for acting than stand-up comedy (King of Queens, plus supporting parts in numerous feature films), but – like many Hollywood dudes – Shubert has his roots firmly in the stand-up field. His Archie Bunker-like delivery and blunt observations have given him something of a reputation as a "blue collar" comic.
Q: Best lines?
"I hate flying like Nigerians hate spam filters … (the government makes you) feel about a safe as a gerbil in the front window of a San Francisco pet shop."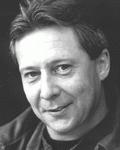 STAN THOMSON, Friday and Saturday at Yuk Yuk's.
Q: Who is this guy?
Calgary veteran of stand-up comedy, held a variety of blue collar jobs before turning to the stage, has lots of Canadiana material, can tee off on citizens of every province and – most endearing of all – can amp up his voice up like Lewis Black when he gets angry. Ask him to talk about hockey.
Q: Best line?
"I don't want to sound like a rural redneck Albertan. I'll tell you right up front: I am all for French immersion. I just think we should hold them under a little bit longer …"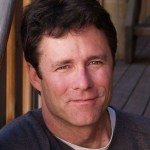 DARYL MAKK, Laugh Shop (Sherwood Park), Friday and Saturday
Q: Who is this guy?
Another Calgary veteran who also has a lot of Canadian material, Makk is a writer and actor – what stand-up comic isn't? – who's working on a book of road stories from his experiences filming his web series, The Planet Tour.
Q: Best lines?
(Young men are like machine guns), "But when you get to my age you become a sniper with a musket: One shot, make it count." … "We keep saving the stupid people – and they are breeding … If you have trouble locating them, Tim Horton's is probably where they work."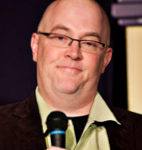 CRAIG SHERBURNE, Comedy Factory, Friday and Saturday
Q: Who is this guy?
This Edmonton comedian – who seems to have a lot of dad jokes – doesn't need to be a stand-up comic. He's a lawyer! He must be doing it out of love.
Q: Best lines?
"How do I know I'm a dad? Because every time I see Miley Cyrus, I wanna kick Billy Ray in the balls … I have heard these words from the backseat of a car: 'It's OK, I think it turned into a fart.' For those of you wondering, it didn't."