ROGER WATERS: Will the real Pink Floyd please stand up?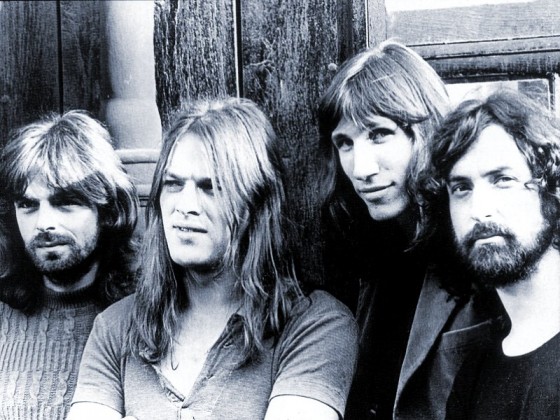 It hasn't been any easier to discover the identity of Pink Floyd than those other bands whose names are often confused with people: Jethro Tull, Alice Cooper, Lynyrd Skynyrd, Blondie, Billy Talent, Bon Iver …
Pink Floyd (named for two real people, American bluesmen Pink Anderson and Floyd Council) of course ranks far above any other art rock band in history – as fans attending The Wall at Rexall Place Monday and Tuesday will tell you. (READ REVIEW HERE) Roger Waters and his small rock 'n' roll orchestra will be performing the iconic 1979 album in its entirety. There is expected to be much rejoicing about how we don't need no education or thought control – and this on the heels of YC Alberta Christian youth conference in the very same building. Coincidence, you say?
It is hard to pinpoint why Pink Floyd holds up so well. It could be the haunting melodies, the evocative guitar lines, the way each chord change feels like a brand new world, all adding up to songs that speak deeply to fundamental angst that's been with us since the first human being uttered the words, "Hey, teachers! Leave them kids alone!"
We've all been there, man.
So … will the real Pink Floyd please stand up?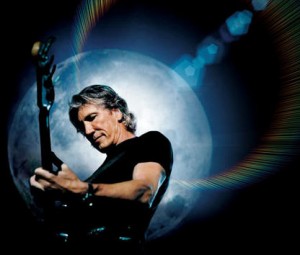 Roger Waters, original bassist, co-lead singer and one of the main songwriters, was last in Edmonton in 2007 to render Dark Side of the Moon – trippy side two and everything – for one full house at Rexall. While not without its passion, the performance was immaculate, more like a beautiful re-creation of Pink Floyd than the actual Pink Floyd, but no one complained. Of course they didn't. Everybody was stoned.
It has been said that you don't have to be high to get high on the music of Pink Floyd, but it helps. The person who said that was also high, so who knows? It's JUST THAT KIND OF BAND. OK?
The Wall is a much bigger deal than Dark Side of the Moon because it contains one of the band's rare "mega hits" – Another Brick in the Wall, Part 2 – from a band that didn't need hits to sell records. (For more on this topic, consult the excellent book, Hitmen: Power Brokers and Fast Money Inside the Music Business. It begins with a record exec's experiment in withholding payola from Los Angeles radio promoters for plugging Another Brick in the Wall Part 2, resulting in the song not being aired in L.A. at all – while hitting No. 1 everywhere else in the world.)
Expectations, then, are much higher this time, so to speak. According to a glowing review in The Toronto Sun, Waters' Wall is likewise a sonic and visual adventure, featuring an 11-piece band, a bagpiper, a local children's choir, set changes like a Broadway show, and expensive special effects throughout, including the construction and eventual destruction of an actual giant wall. Cirque du Floyd can't be far away.
"It must have been mind-blowing for those in an altered state," the reviewer wrote.
And whither David Gilmour? The almost-original singer and guitarist got to tour stadiums around the world under the Pink Floyd banner while his former partner wound up doing Pink Floyd tribute shows. Pink Floyd came to Commonwealth Stadium in 1994 on what will probably have been the last Pink Floyd tour, for the Division Bell album. Some of the 40,000 fans may have grumbled this was a Pink Floyd cover band because Waters wasn't there, but again, few complaints were heard. This show was also mind-blowing to those in an altered state.
Waters, at the time, was working on his solo career in relative obscurity, certainly not able to draw even a small fraction of the attention of his former superband. He was smart to go back to his bread and butter.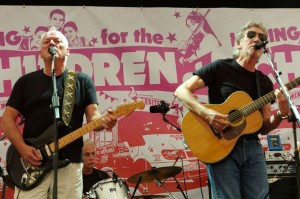 Since then, Gilmour has also been working on his solo career in relative obscurity. He and Waters put aside whatever animosity split them up – reuniting briefly in 2005 for Live 8, another charity performance in 2010 (right) and again almost exactly one year ago at one of the The Wall concerts in London – but Gilmour has said repeatedly that he doesn't want to tour as Pink Floyd anymore. He's doing his own thing.
Pink Floyd has never officially announced its demise, but it's a moot point. One of the band's founders, the infamously reclusive Syd Barrett, died at home in 2006. He'd left the band long before The Wall (replaced by Gilmour in 1968), but some fans reckon that Barrett's vision is the seed from which all future greatness grew. Keyboardist Richard Wright – the man largely responsible for all those trippy sounds on side two of Dark Side of the Moon – died of cancer in 2008.
Waters, 68, will tour the Wall through mid-July. After that, what then? If he gets around to touring The Division Bell, it might be time to quit it. Drummer Nick Mason, also 68, continues to work and record and has just released the paperback edition of his memoir, Inside Out: A Personal History of Pink Floyd. The 66-year-old Gilmour, meanwhile, recently played an all-star party to celebrate the birthday of the late novelist Douglas Adams, where it was reported the Floyd guitarist pulled out "Wish You Were Here" for a crowd of perhaps dozens of well-heeled friends and Hitchhiker's Guide to the Galaxy fans.
Here again we are witness to the poignant phenomenon of a work of art becoming more famous than the artists who created it. Artists don't like to talk about this sort of thing, but it happens to the great ones, from time to time. While Roger Waters has lately built his shows around himself being the star, the music always comes first. It always did. Floyd was a uniquely faceless band. Each member put everything to the service of the songs, and not themselves, and that made all the difference. So The Wall and other sturdy Pink Floyd constructions will stand long after the people who built them are gone, their solo projects forgotten. Generations of future fans will still be haunted by that shouting headmaster out of their ancestors' nightmares: "How can you have any pudding if you don't eat your meat?!"
And they'll think: Well, at least they had meat.