CONCERTS: Gotye to play Shaw Conference Centre Aug. 28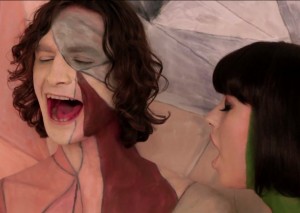 Wasn't that just a song we used to know? Not yet – not until we can see it performed live.
And of course Gotye is still going strong. With "Somebody That I Used To Know" hitting No. 1 in just about every country in the world, the Australian singer and his band are set to play the Shaw Conference Centre on Tuesday, August 28, on a North American tour that winds its way through every corner of the continent. Tickets go on sale June 8, the pre-sale June 6.
The Edmonton date is early in the itinerary, as the once-indie rocker winds his way towards Seattle's famed Bumbershoot festival (the large fall festival has also resulted in another buzz band, M83, playing here in Edmonton a week later, on September 5). While Gotye's first two albums didn't chart anywhere outside Australia, the "Making Mirrors" album from last August has struck a chord across the world.
Opening for Gotye will be Chairlift, a synthpop duo out of Brooklyn. While the pair originally intended only to make background music for haunted houses, they soon found their steamy electronic sounds winning over many fans across the continent, including a large contingent here in Edmonton.
You may know them best from their song "Bruises", which was part of a continent-wide television campaign for the fourth-generation iPod Nano.