WEEKEND MUSIC PREVIEW: Deer Tick about to pop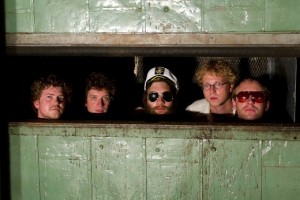 What appears to be a quiet weekend for original live music is livened up by a number of highlights that include a CD release party for local favourites Scenic Route To Alaska, a 20th anniversary gig for punk veterans Chixdiggit, and perhaps the biggest draw of all, Deer Tick at the Starlite Room.
Friday
Fall City Fall – Avenue Theatre hosts another cavalcade of metal bands; the evening will also feature Slumlord, Take the Earth Beneath Us, Marry Me Murder, Unbalanced, and Riot In Paradise. 6 pm, $12.
Scenic Route To Alaska – This local alt-folk group is releasing a new CD, "All These Years," this weekend; you can currently stream the first single off the album, "Settle Down," on their website. They're definitely one of the city's standout bands. Mass Choir, The Marquee and Desiderata also perform. Pawn Shop, 8 pm, $10.
Saturday
Jessica Jalbert – Sled Islanders Jalbert and Doug Hoyer headline the Elevation Room, along with Jesse and the Dandelions. Here is indie pop goodness – and all three bands put on a great show live. 8 pm, $7.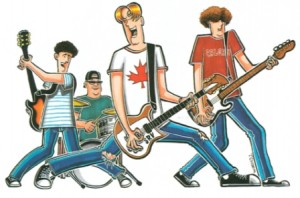 Chixdiggit (right) – This legendary Alberta punk band is doing a whirlwind 20th anniversary tour, though they actually started out in 1990 by making T-shirts for a fictional band – that eventually became real. Their Edmonton stop is at New City Legion. 8:30 p.m., $17.
Deer Tick (top picture) – The Starlite Room presents this Rhode Island indie-folk act which was last in town for 2011's Edmonton Folk Music Festival, where the band scored high marks with everyone in attendance. Guitarist Ian O'Neil, who joined the band in 2009, is formerly from another buzz band whose name most will recognize, Titus Andronicus. The opening act on Saturday is no slouch either, as the Nashville quartet Turbo Fruits has a great reputation for live performances as well. The Novaks also perform. 8 pm, $28.