WRITER CITY: Editor's 'invisible contribution' honoured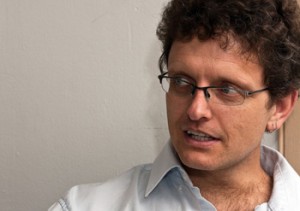 Jalal Barzanji's  The Man With the Blue Pajamas – detailing the Iraqi author's imprisonment at the hands of Saddam Hussein – might not have been possible without the work of Edmonton editor Peter Midgley, who was shortlisted for the $2,000 Tom Fairley Awardby the Editors' Association of Canada. This is the only national award that "recognizes the editor's often invisible contribution to written communication." (UPDATE: The winner, named at the awards banquet in Ottawa June 2, was Vancouver's Iva Cheung.)
Q: Since you'e the editor, describe The Man in the Blue Pajamas clearly and succinctly.
A: It's a memoir framed by the narrative of the author's three-year detention without trial by Saddam Hussein. Through the lens of his incarceration, Jalal Barzanji provides a haunting account of growing up in Kurdistan under Saddam Hussein and becoming a writer who speaks out against the regime. He traces the increasing brutality of the regime, his resistance, the effect on his family, and their eventual escape from the country.
Q: How did you come to be the editor of this book?
A: I met Jalal at a poetry evening during his tenure as Edmonton's Writer in Exile. I expressed an interest in the manuscript, so when he had finished, he brought it to me. When I first saw the manuscript, I knew this would be something special. This was a once in a lifetime project.
Q: Can you describe your role in the project?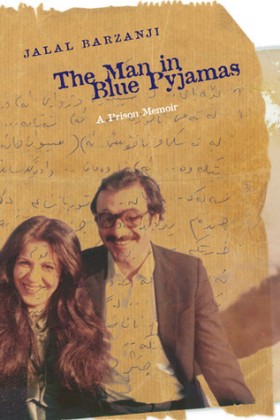 A: To draw Jalal's story out of him, to prod him to fill in narrative gaps. Often, significant memories had been suppressed, only to surface during discussions. We met regularly and I would ask him to explain a concept, or describe an event in detail. For instance, the initial manuscript simply mentioned that he had a drink of water. I wondered how someone managed to get to a water fountain on the other side of a crowded prison cell. Once Jalal had explained in detail how he had to manoeuvre his way across the room, I asked him to write the process down; then we edited it and inserted it at the appropriate point in the text. And so on.
Q: The award shortlist citation noted that you were forced to use every skill you've acquired in your 20 plus years as an editor, could you expand on that?
A: I was working with a manuscript that was written in Kurdish and subsequently translated into English. When Jalal rewrote bits in English during the editing, he worked in English, his fourth language. I was called on to do some primary research to check facts where memory had failed; I had to develop the narrative flow.
Q: Was it difficult to ensure that the correct story was told with the correct voice, considering there was a translator involved and the author had to deal with repressed memories?
A: I had to work hard to establish a relationship of trust with the author. The eventual book is just more than a third longer than the base manuscript we received in translation. It is more than a translation; it is a substantial reworking. In such a case, the danger always exists that you begin to insert your own voice into the text, or that you lead the author in his interpretation of events.