Colin James to play the Jubilee Auditorium Nov. 15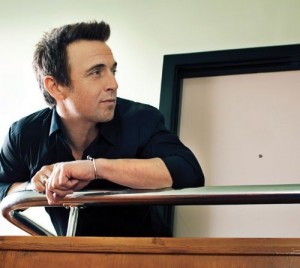 He just came back to say … I'm back!
Man, that Colin James joke never gets old, and yes, the multi-stylistic Vancouver veteran will return to perform at the Jubilee Auditorium on Thursday, Nov. 15. Tickets go on sale Friday. A man who never wears out his welcome in this town, James is touring with his 15th album, called Fifteen, which comes out June 12.
Better at music than naming records, Colin has had a remarkable career, starting out with rock 'n' roll (Five Long Years, Just Came Back) before a detour into big band (Colin James and the Little Big Band) on the way to deep blues (National Steel), into more of a folk vein, then rock, some soul, a smattering of adult contemporary pop, big band again, and whatever it is he's doing on Fifteen (sorta blues-rocky, to judge from the first single Stone Faith). He can play a rock fest, a blues fest, a folk fest and a jazz fest – and in fact has. That's a lot of hats, but fans can always be assured of a solid show from this Canadian legend – well, maybe not yet a legend, but definitely in the running.