WEEKEND MUSIC PREVIEW: High on Open Sky
Posted on June 7, 2012 By Michael Senchuk Music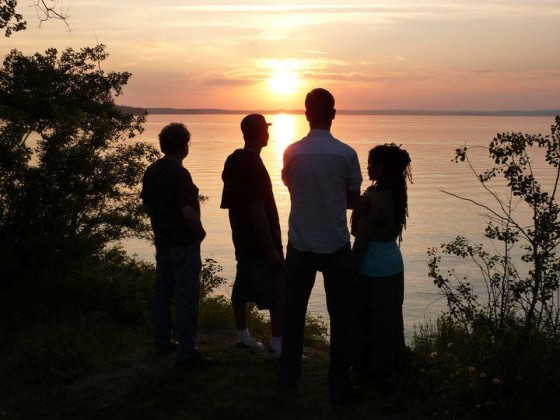 It goes without saying that the biggest live event of the weekend is the Open Sky Music Festival down at Hawrelak Park – but we're going to say it anyway. Some extraordinary talent takes the stages Friday, Saturday, and Sunday. This is always a stellar event, with great music, food, and fun. The other big event is a showcase from the Old Ugly Recording Company on Saturday at Wunderbar. The show starts at 4 p.m., and will go until who knows when, with over a dozen Old Ugly artists performing.
Friday
Open Sky Main Stage: Michael Bernard Fitzgerald (always a popular draw here in Edmonton), Souljah Fyah (above), Jon and Roy, Chali 2na. Side Stage: Jordan Jones, Brian McLeod.
Greater Than Giants – This local band has an EP release party Thursday night at Filthy McNasty's, followed up with a headlining spot at Avenue Theatre Friday, along with Everyone Everywhere and The JollyGood. 6:30 pm, $15.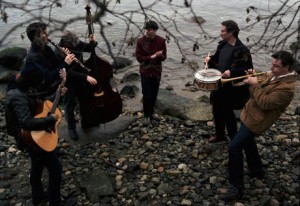 Brasstronaut – This Vancouver act has an eclectic sound, combining indie, pop, and jazz. With two records under their belts on Unfamiliar Records (including one that was long-listed for the Polaris Music Prize), they've become quite popular throughout the country, and have a sizeable contingent of fans locally. Utidur opens. Haven Social Club, 8 pm, $15.
Jezibelle – This Edmonton all-girl trio first met while working summer jobs at a golf course in 2005. Since then they've had three releases, including last November's "Victus Mortuus." The punk-metal act has played Sled Island as well as a number of other festivals in the past few years, and opened for such famed bands as Civet, GOB, and Nashville Pussy. Edge Of Attack, Death Asembly, and Saskia Arts also perform on this night. New City Legion, 8 pm, $10.
Travis Bretzer – Speaking of Sled Island, one of this year's performers is this local rock act – also known as Edmonton radio's Awkward Travis – who will also be performing at the Elevation Room on this night, along with Man Legs and Rocktimus Crime. 8 pm, $7.
Saturday
Open Sky Main Stage: Collective West (one of the best up and coming local bands), Third Branch, Brave New Waves, The Steadies, Kim Churchill, Del Barber, 77 Jefferson, Tribal Seeds, Current Swell, and the Wailers. Side Stage: Lindsey Walker, Jake Ian, Tatam Reeves, Nuela Charles.
Old Ugly Denim Fest – Our city's most prolific indie label throws down a massive show at the Wunderbar on Saturday, with almost their entire roster performing: Liam Trimble, Mitchmatic, Jessica Jalbert, Doug Hoyer, Ghibli, Mikey Maybe, Tyler Butler, Dot, Caity Fisher, The Joe, Renny Wilson, Travis Bretzer, Ghost Cousin, Martyrs, Dylan Howard and Ian Waddell. 4 pm, $7 (seriously, just seven whole dollars).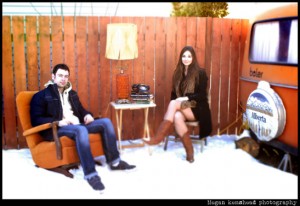 Cadence & Nathan (right) – This brother-sister duo originally from Sudbury is set to release its debut CD at the Haven Social Club. The country-popsters are joined by The Living Daylights and Justin Dery. 8 pm, $10.
Sunday
Open Sky Main Stage: The Whytes, Scott Cook and the Long Weekends, Wool On Wolves (another hugely popular local band), Through the Roots, Anuhea, Shane Philip, Hey Ocean, Mishka, and Five Alarm Funk. Side Stage: Lauren Busheikin, Lesley Pelletier, Darryl Matthews, Brenna MacQuarrie, Russ Dawson, and Jeff Morris.
Soulcitors – What great music festival doesn't conclude with a wrap-up party at a local watering hole? Not Open Sky, that's for sure. The Steadies also perform. On the Rocks, 10 pm.