Aboriginal arts stereotypes exploded at Rubaboo Festival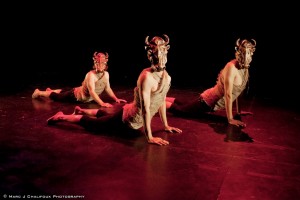 If you're an aboriginal artist, there's a perception that your discipline is mostly traditional, like pow-wow dancing, beadwork, soapstone carving, stuff like that. There's also a perception that if you're an aboriginal artist, you have act or dress a certain way. For example, I'm an aboriginal writer, but some people have expressed surprise that I don't dress or look like one. Maybe they're expecting me to have long braids or to wear a leather jacket with fringes, I don't know.
To challenge the perceptions of what is happening these days in aboriginal arts, there is the fourth annual Rubaboo Arts Festival, underway until June 17 at the Catalyst Theatre and other venues. Geared mostly towards performance arts, Rubaboo – which is a Metis word describing a hearty stew that also feeds the spirit – is one of the few festivals in North America featuring aboriginal artists.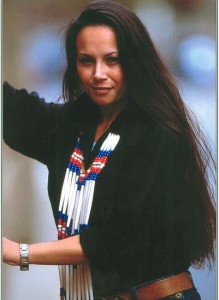 "What Rubaboo does is give artists a platform to voice their art and expressions, which is significant from an artist's perspective," says Rubaboo's co-founder and co-artistic director Christine Frederick (right). "Aboriginal people in Edmonton have a strong cultural community, but overall many in the public view this cultural expression as our only art form. So this festival is sharing the expansive varieties in art forms, not just the exhibition of culture, such as pow wow dancing and beadwork. This is also important because it shows the great contemporary work artists are doing and serves the Indigenous right to capacity development! We are not beings that exist only in history!"
The theme for this year's Rubaboo Festival is dance, and for the first time in the festival's four year history, it is now an international festival. Along with local and national aboriginal artists such as World Champion hoop dancer Arik Pipestem from Edmonton, who now appears in Cirque du Soleil's Totem, and  Raven Spirit from Vancouver, Rubaboo features artists from Australia and United States, such as Untitled|Collective from New York.
So far reaction to this year's festival "has been fabulous!" says Frederick. "Lots of last year's artists have come in to support, lots of activity online (social networking), repeat attendance from one night to the next. We've also had more volunteers this year, too."
Tickets for events at the Rubaboo Arts Festival are $5 each. The complete schedule is here.
(Wayne Arthurson is an award-winning Edmonton crime novelist who has recently released his second book, A Killing Winter.)