JAZZ FEST: A user's guide – Botti and beyond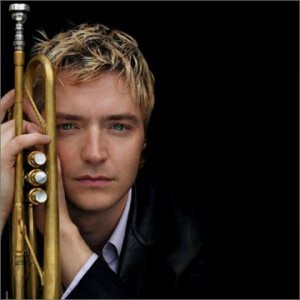 It's not who you know, it's who you don't know – and that's the key to enjoying a good jazz festival.
This wisdom, above, comes from Kent Sangster, artistic director of the Edmonton International Jazz Festival, which runs through July 1 at venues around town with headliners like Wayne Shorter and Chris Botti and many more. Sangster adds, "It's all about the unknown – at an affordable price."
The main information disseminated at Tuesday's media launch was the on-sale for the Johnny Jazz Passes. You can buy admittance to almost everything for $99, or your choice of opening or closing weekends for $49 each (the Wayne Shorter and Chris Botti shows are excluded). It works out to about $4 a set. But is such a sweet deal enough to entice jazz neophytes to jump boldly into the unknown? "Accessibility" is a word that also applies to jazz music itself, which – like exotic food – operates on a sliding scale that's strictly in the ear of the beholder. On one side, accessible. On the other, challenging. Choose your own spice level:
Accessible:
Chris Botti (Winspear Centre, Tuesday, June 26): When looking through the "smooth jazz" section of your local record store (if there are any left), you might find this Oregon trumpeter's records, so this might be a good show for someone who's never been to a jazz show, Sangster says. He adds, "His live performance is absolutely top rate jazz music, hardcore jazz music, but he paces his show so well that he really does allow people in, and that's why people love his music."
Challenging:
Wayne Shorter (Winspear Centre, Sunday, June 24): He's 78, he's a Buddhist and he's arguably the greatest living jazz composer in the world – you think he's worried about being accessible? Sangster says, "He's like an abstract painter. He's like a Picasso of jazz. He's got a band that's operating on such a high level that it is going to be an experience, and it is going to take some effort to listen to … It's going to push your ears harmonically and that's where most people have the difficulty."
Accessible: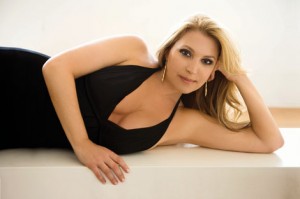 Eliane Elias Brasileira (Maclab Theatre, Friday, June 22): The bossa nova has been blamed for many things, but being inaccessible isn't one of them. Think of Eliane Elias as the Diana Krall of Brazilian jazz – the real deal from Sao Paulo, but musically "lighter" and "exquisitely beautiful," those being the words Sangster uses.
Very challenging:
François Houle 5 (Yardbird Suite, Thursday, June 28): Free jazz comes with a price beyond the cost of admission – in terms of pushing one's ears harmonically. This Canadian clarinetist (top picture) is one of the more "outside" performers at the fest this year, but being free – i.e. not just the solos, but often even the form and arrangements are improvised – there's no telling what can happen. It might accidentally coalesce into a lovely version of Satin Doll. Probably not, though.
Sort of Accessible: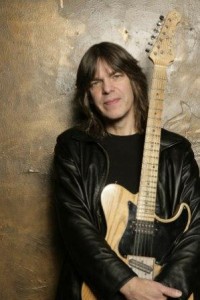 Mike Stern (Maclab Theatre, Monday, June 25): Every jazz festival has at least one designated Guitar God who attracts audiences filled with guitarist acolytes – and this guy (right) is it. Musicians' ears are used to being harmonically pushed. You might think being a former member of both Blood Sweat and Tears and the Miles Davis Group would make Stern able to tread both sides of the "inside" and "outside" line in jazz music, and you'd be right. Guitar Gods often work in mysterious ways.
Challenging yet accessible:
Terell Stafford (Yardbird Suite, Saturday, June 30): This show represents what is known as "straight ahead jazz," from "easily one of the best trumpet players in the world," enthuses Sangster, and exceptionally good at "hard bop," which is to be-bop what hard house is to techno, or heavy metal to rock 'n' roll. Hope that helps. It won't push the ears too much harmonically, favouring "soulful blues riffs," but rhythmically, Sangster says, "it is very intense swing." Looks like trumpet is the theme for 2012.
Accessible if you're under 40: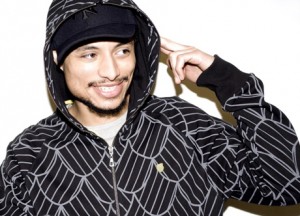 Jose James (Old Strathcona Performing Arts Centre, Friday, June 22): He comes from Minneapolis – home of Prince – but this funky singer (right) sounds more like a new and improved Jamiroquai with more complicated chords and more hip hop flava. With "improvised elements all within a pop kind of thing," Sangster says, "it's very cool." Courting the youth vote is crucial to keeping the crowds up at any jazz festival.
There. You've got a good start of your map into the journey into the unknown. The rest is up to you. Johnny Jazz Passes are on sale now.