Hollywood star wants to shoot horror movies in Deadmonton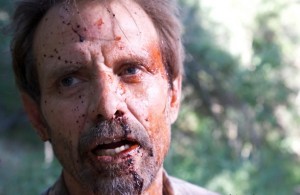 Edmonton's efforts to promote itself as the perfect place to shoot horror movies could get a big boost if a Hollywood star, best known for battling a time travelling robot with an Austrian accent, decides to shoot three movies here next year.
Actor/producer Michael Biehn recently scouted film locations among the empty buildings of Alberta Hospital, a mental facility on the city's northeast edge, in the company of his wife Jennifer Blanc and Edmonton film commissioner Brad Stromberg.
Biehn – who starred in "The Terminator" and "Aliens – now runs BlancBiehn Productions with his wife, and earlier this year British-based distributor Aspect Film announced it had a deal with their company that would see it shoot three horror films in just 45 days sometime in 2013. There's no word, yet, on where the filming will take place, although Biehn has stated he wants to shoot in this area. With just 45 days to shoot all three, it seems likely BlancBiehn will want to minimize travel, which would mean they'd want their locations to be as close together as possible.
"We're in very, very, very, very, very pre-production stages," Blanc told Arts Talk Online in the lobby of The Garneau Theatre when she and Biehn were in Edmonton in February to promote Biehn's directorial debut, a low-budget feature he also starred in called "The Victim" (top picture)
"We're looking at locations here as a matter of fact. We'd like to shoot it here this summer," Biehn added, although it wasn't clear at the time if he was speaking about 2012 or 2013.
Local film producer Eric Rebalkin says he helped organize the couple's tour of Alberta Hospital and also showed them a farm site, as well as the former Celanese petrochemical facility on Edmonton's eastern edge.
"They needed a derelict or a rundown farm. They were also looking for a factory or an industrial plant so that's why we took them out to Celanese," says Rebalkin.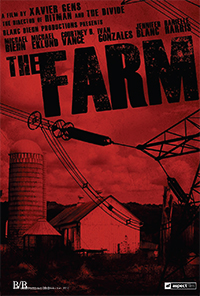 Aspect says on its website that one of the films, tentatively called "The Farm," will be directed by Xavier Gens and will star Biehn as a war veteran who returns to Texas and must save his farm from a greedy company. There will also be "an unknown horror which threatens to devour the American heartland."
Another of the films has the working title of "Up and Down" and will also star Biehn in a horror/action flick that Aspect says starts when a group of people hold a party on the rooftop of an "isolated and in ruin factory." They get stuck in a service elevator, and then horror begins.
It may seem like a dubious distinction, but location scouts say Edmonton has many spots perfect to make film buffs' skin crawl. On top of empty industrial facilities or hospital space like Celanese and Alberta Hospital, there are historic buildings with creepy basements, tunnels at the University of Alberta, and an urban forest in the river valley.
"We're not necessarily going to be the home of the $20 million movie, but we could be a good place to shoot a two to three-million-dollar picture," Stromberg says about the city's strategy to attract horror projects. "We're trying to develop a niche. Calgary has developed a niche – the westerns," Stromberg continues. "Horror is one we're exploring because nobody owns it."
The Edmonton Film Office has a promotional video that that touts the city as a great place for directors seeking spooky, creepy, or dark. A ghoul in the film welcomes people to "Deadmonton" and reminds prospective filmmakers that the city's financial incentives and low production costs cannot be matched.
"We're owning the name 'Deadmonton," Stromberg says. "If you're thinking about blood and guts, call us."
For BlancBiehn Productions, budget will be important. The company bills itself as "Rebels With a Crew." Its website displays a quote from Biehn where he claims he is inspired by Robert Rodriguez, director of the legendary hit "El Mariachi" which was made for just $7,000. (Biehn also notes in the same quote that he'd "take a bullet for James Cameron.")
Biehn pointed out during his Edmonton visit that he shot "The Victim" in only 12 days.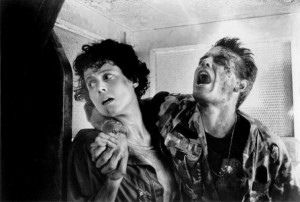 BlancBiehn Productions responded to an email from Gig City earlier this month that they would "love to chat" with us. We haven't heard back, yet. However, they're in the middle of shooting a movie in L.A., so time may be tight at the moment.
Stromberg says Alberta Health appears fine with films being shot at Alberta Hospital. Over at the former Celanese property, Symmetry Asset Management CEO Randall White says he's fine with film crews, too. He says he's a film buff. When White used to work in Vancouver, he says he'd get requests from film companies looking to use warehouse space. Once, he says a producer walked through the office and offered him a small part.
White says he turned the part down, but now wishes he hadn't.
"He asked if I had a portfolio. He assumed I was an actor. I told him I wasn't but he still asked if I wanted a part. I said, 'Let me guess – bad guy?' He said, 'Yup.'"