WHAT'S SO FUNNY: Arena comics risk Nickelback syndrome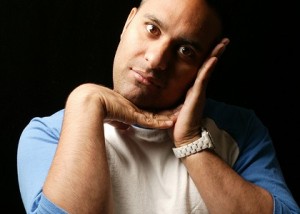 There's something strange that happens in the course of a stand-up comedian's rise to success. While moving up from nightclubs to theatres is celebrated, prompting pats on the backs and kudos all around, hitting the next level – arenas – seems to result in a wee bit of a backlash.
Consider that racist puppet guy, consider Dane Cook, consider Russell Peters – the latter, as it happens, headlining Rexall Place on Thursday night. Each has become very successful, largely because of their gifts in being able to engage and entertain an audience outside of their respective jokes, which in many cases aren't that amazingly funny or original, and yet with this success comes a torrent of hate. It's from other comics or would-be comics, particularly, and everyone's a comedian nowadays. Could it be jealousy? The Nickelback syndrome? Or could it be the fact that Russell Peters, specifically, gets away with racist jokes because he is a member of a visible minority? Rhetorical question. Don't answer. But consider this bit he's still doing: "Any Arabs here? That makes me very nervous … that you got this close."
Could you imagine Larry the Cable Guy coming up with that one? Or Andrew Dice Clay? That's another two loved-and-hated comics who can do hockey arenas, by the way. Of course there are arena-ready comics whom everyone seems to love unconditionally – Chris Rock, Jerry Seinfeld and, um, help me out here – but they seem to be in the minority. More study and closer examination is clearly needed. Judge for yourself. Buy tickets here.
Help a comic out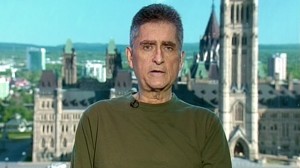 Mike MacDonald, the veteran Canadian comic best known for his work on the CBC, is in trouble. He has hepatitis C and needs a new liver or he's going to die. Medical expenses are piling up, and let's face it, you're not going to get rich as a stand-up comic – unless you're an arena comic.
In a rare display of comedy club solidarity, The Comedy Factory and Yuk Yuk's are just two of many Canadian comedy clubs holding fund-raisers for MacDonald on Thursday night. Headlining at the Factory will be Chris Heward – a friend of MacDonald's who's opened for him several times and help organize the fund-raising efforts – along with local favourite Tim Koslo and eight others. Admission to the 8 p.m. show is $15 at the door, donations also accepted.  Heward is also performing at Yuk Yuk's in the Century Casino on the same night for the same cause – this event headlined by comic-impressionist Mark Walker, who continues his stint through Saturday.
All proceeds from these events will go towards helping MacDonald offset the cost of a liver transplant, and he's still looking for a donor. Any money left over will go to the Canadian Liver Foundation. Click here for more information.