WEEKEND MUSIC PREVIEW: Shorter and bigger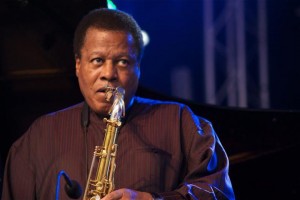 From an apparent black gig hole last weekend comes a supernova of musical activity. Both the Edmonton International Jazz Festival and the Works Art and Design Festival, with its free live stage in Churchill Square, start Friday. Also playing on this night is the monster blues project the Tedeschi Trucks Band at the Jube and Mos Def – the British rapper who starred as Ford Prefect in the Hitchhiker's Guide to the Galaxy feature film – at the Edmonton Event Centre. As for rap on the local scene, the locally legendary Politic Live releases its first album in six years with a show at the Pawn Shop.
From not enough to too much – take your pick.
Friday
The Works performers include: Ayla Brook, and The British Columbians (a Sled Island act also performing here in Edmonton). Churchill Square, free. For more details on The Works festival, click here.
Edmonton International Jazz Festival performers include: Jose James, Sandro Dominelli (at Churchill Square), Audrey Ochoa Quartet, Barry Elmes Quintet. For more details on the jazz festival, click here.
Tedeschi Trucks Band – A husband-and-wife duo from Jacksonville, Florida, Derek Trucks and Susan Tedeschi won a Grammy Award for Best Blues Album in 2011 for "Revelator". Jubilee Auditorium, 8 pm, $52.85. Buy here.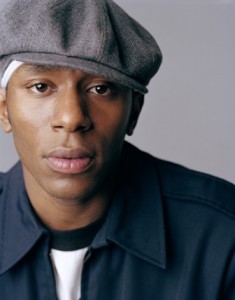 Mos Def (right) – This multi-talented hip hop star has a long and storied career, first appearing on albums by Da Bush Babees and De La Soul, then forming Black Star with another legend, Talib Kweli. He has released four solo albums since those days, including his most recent in 2009, "The Ecstatic." His filmography is nearly as lengthy as his discography, and he's been nominated for an Emmy Award, Golden Globe, and multiple Grammys. Edmonton Event Centre, 9 pm, $43.25. Buy here.
Politic Live – Led by the veteran Edmonton MC Arlo Maverick, this area hip hop crew drops its latest album in six years with a show at the Pawn Shop. It features a who's who of guest artists, including reggae's Souljah Fyah. 8 pm, $10
Unbalanced – This local alt-rock band headlines a show at Brixx Bar & Grill, also featuring People Call It Home and Big City Supreme. 9 pm.
Cygnets – Another local band with a sizeable following, this alt-new wave-electronica act is releasing their newest EP at Bohemia. Only 50 limited edition copies will be available, so get there early. Comaduster and Calgary's Bonaventure James will also perform. 9 pm, $10.
Saturday
The Works performers include: Jake Ian And the Haymakers, Rococode, Les Jupes. The latter two acts, an indie rock band from Vancouver and folk-rock act out of Winnipeg, respectively, are also appearing in Edmonton after a set at Sled Island. Churchill Square, free.
Jazz Festival performers include: Will Campa, Ndidi Onukwulu, Peter Belec Trio.
Mike Plume – This folk-country artist was born in New Brunswick, but has also spent considerable time in the Wild Rose province. His albums number in the double digits, including the most recent release, 2009's "8:30 Newfoundland," which, if you were raised at all on Canadian television pre-2000, is a pretty amusing title. James Murdoch opens. Pawn Shop, 6 pm, $15.
Sunday
The Works performers include: Briga, Monokino, Cannon Bros, Shotgun Jimmie. The latter two, you guessed it, also part of Sled Island. Both from Manitoba, in fact. Maybe they traveled together. Maybe they didn't. Both are exceptionally talented, regardless, with Shotgun Jimmie having just performed in the city back in April with John K. Samson, an eclectic performer blending the quirkiness of The Odds with a gritty folk resonance. Churchill Square, free.
Wayne Shorter Quartet (top picture) – Last time these guys were here, they only played five songs – but they were all at least 15 minutes long. For jazz fans, the real deal. Part of the Edmonton International Jazz Festival, Winspear Centre, 7:30 pm, from $50, buy here.