WHAT'S SO FUNNY: Graham Neil honours brother with comedy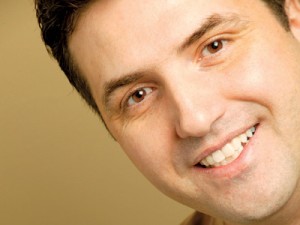 Don Neil loved stand-up comedy. He never missed a show by his brother – CTV Edmonton entertainment correspondent and sometime stand-up comic Graham Neil – and after he died of cancer three years ago, Graham and some comedy friends decided there was no better way to honour Don's memory than with an annual comedy show.
"He was a funny guy," Graham says. "I was inspired by his sense of humour. He loved to laugh, and we would've loved to be at this show."
Happening Wednesday at Festival Place in Sherwood Park, the third annual All Star Comedy Show features a who's who of local comics plying their bits for charity – Andrew Grose, Atomic Improv, Lars Callieou, Sean Lecomber, plus San Diego's Monique Marvez as the headliner, with Graham Neil in the emcee spot. Proceeds will be split between the Don Neil Young Entrepreneurial Award, given through the Sherwood Park Chamber of Commerce, where Don worked, and the Cross Cancer Institute.
Tickets are $30 for table seats, $25 for theatre, on sale at the Festival Place box office. Call 780.449.3378 for details.
American's got talent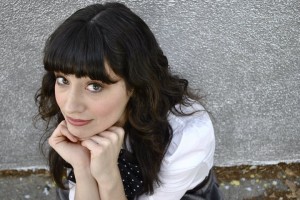 In a startling deviation from an apparent parade of White American Male Comedians Who've Been On Leno (WAMCWBOL) coming into the Comic Strip, Melissa Villasenor is a breath of fresh air. American and white, yes, but a women, and a young woman at that – two strikes if you're the sort of person who thinks that women and/or young people just aren't as funny as old men. Hey, the evidence is right there on the Comedy Network, isn't it? Any show with the word "comedy" or "Chelsea" in the title is just TERRIBLE.
Anyway, Villasenor, age 24, seems to have something special here. Headlining through Sunday, the gifted voice artist and impressionist made it to the semi-finals of America's Got Talent last year – plenty far enough to get your foot in the door of show business if you have something to offer.
In this case, it's some sharp self-deprecating humour, along with pretty accurate impersonations of any annoying pop star or TV bimbo you'd care to name. Of course, when one imitates annoying people, one may run the risk of becoming annoying oneself, but that's a hurdle the comedy fans have to cross themselves when they see the show. Hopefully Villasenor has found a way to work around this paradox and tighten up her jokes since she was on America's Got Talent.