INTERVIEW: Brett Miles wants to do it all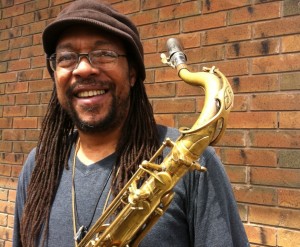 Like several members of the remarkable Rollie Miles family, Brett Miles is driven to succeed. But there's more to his feverishly eclectic arts career than good genes, or the privilege that comes from being the youngest child of the prominent Edmonton Eskimos champion, respected educator and pillar of the local community. It's a sign you've done something right when you get an athletic field named after you.
The verve with which Brett Miles throws himself into his various passions – saxophonist, singer, actor, writer, painter, have we left anything out? – is also the result of him being diabetic since the age of 15, he says. He has to inject insulin five times a day, "I've done it 68,000 times, I've counted," he says in a recent interview, not to mention dealing with the constant low-grade stress of self-analysis, he adds, "Some people think I'm just a pissed off crotchety old guy, but it's just like pain management."
So imagine: on one hand you had your dad telling you that you can do anything if you work hard, having proved it himself (and we have other examples in the Miles Dynasty to echo this attitude, including Brett's nephews Rollie Pemberton, aka local rap star and Edmonton poet laureate Cadence Weapon, and singer and actor Jesse Lipscombe) – and on the other side you had the doctors saying you CAN'T do anything you want to do because you have a disease.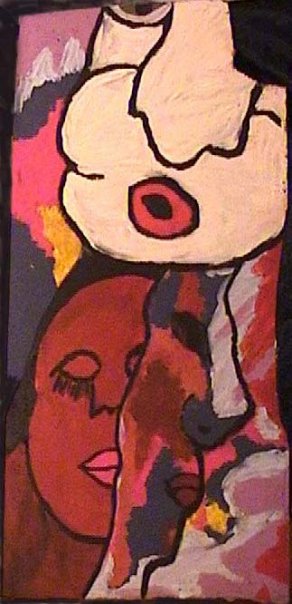 Miles' unsurprising response was, "Fuck that. I'm doing all of that stuff. I'm going on the basketball team, I'm going to band camp, I'm going to play the saxophone, I'm going to play tennis, I'm doing everything everyone else is doing. So I was kind of uber sensitive about attacking anything and saying that l can do anything I can put my mind to."
This sounds so similar to what Jesse Lipscombe said in a recent interview (minus the diabetes) that you may wonder if there is something genetic going on – a hard wired drive to succeed.
Miles, whose quartet plays the Blue Chair Café Thursday night as part of the Edmonton International Jazz Festival, says, "I'm also coming from the last part of the time where if you were black you had to be three times better than the white counterpart – just to be noticed. You had to be super good. In everything, in life, and in the arts, for sure." Not so much now, he adds happily.
Miles studied music at the famed Berklee College of Music in Boston, where he graduated with people like Kevin Eubanks, and wound up back in Edmonton for three years until his grandmother talked him into moving to New York to seek his fortune in the arts. Sensing a theme here. The saxophonist spent 12 years in the Big Apple, 1984-1996, playing the jazz clubs, auditioning for acting roles, working his way up to what most of his New York peers would consider success: Being able to pay rent by working in the arts.
Miles came back to Edmonton to be with his father before he passed away in 1995, and while intending to return to New York for good, he stopped and realised something – and it's so similar to what Tommy Banks said that you might wonder if it's something in the Edmonton water.
Miles says, "I thought to myself: What am I going back to New York for? What was I doing? I was playing with Buddy Miles. It wasn't huge money. It wasn't any more than Edmonton. It was the same $100 a gig."
He missed what Tommy Banks missed when he tried to make a go in Las Vegas: The freedom to do whatever you want to do in Edmonton.
"I missed all my musician friends," Miles says. "I missed all my original bands. In New York you have to pay $35 an hour for rehearsal time. No chit chat. Not only that, but the calibre of musician that are my friends in Edmonton, in New York, I'd have to pay people like that for rehearsal."
He adds, "All my best friends are motherfucker musicians. I don't know if because there's nothing else to do in Edmonton but practice. They're not kinda good. They're not OK. They're amazing."
Miles heaps praise on a lot of things – quite a positive person for one who claims to be a crotchety old guy – says that a superstar like Lady Gaga is just as important, say, as recordings by the Brett Miles Quartet, but you'll find a lot of people all over the place who agree with him: "There are a lot of good musicians in Edmonton." He drops names of his favourites: Trumpeter Bob Tildesley, his own nephew Cadence Weapon, people like Krystal de Santos, the electro-rock band Shout Out Out Out – an eclectic list. Miles plays in a number of different bands, sings with his Magilla Funk Conduit, plays ukulele – yes, ukulele – in a duo called Seraphic Sitter, and once was part of a band called Big Black Brett's Blues Brigade. Big list.
Music is just one pursuit. He's been writing fiction since he was a kid, has published three novels and several short stories (online), and after his wife bought him paints for his 30th birthday, 20-some years ago, he's been a painter. He says he's even had exhibits at the Art Gallery of Alberta. In acting, Miles has had a few stage roles, and plays a jewel thief in the indie feature "Rock, Paper, Dice, Enter," currently shooting in Edmonton. Again, have we left anything out?
Asked if he might accomplish more if he focused all his energy on one project instead of several, Miles replies, "If I only played tenor sax and only played one style, and never sang or never wrote a funk tune, I don't think that would be beneficial. I think everything I do adds to my saxophone playing, all my art."
Finally, he's quick to credit his wife, a teacher, for giving him the freedom "to try to be the best freakin' musician-saxophone player-writer-painter I can be … I couldn't do it without her."