Jim Cuddy, Jay Mohr to headline 2012 Edmonton Comedy Festival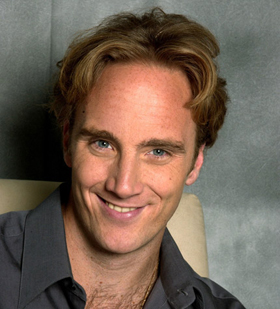 Jim Cuddy is among the big name comic talent coming in for the second annual Edmonton Comedy Festival, announced Wednesday … and wait a minute, Jim Cuddy is the singer from Blue Rodeo. He's no comic.
"Actually," says comedy fest producer Andrew Grose, "Cuddy is a really funny guy."
Apparently he's got some funny songs, too. Who knew?
Besides, Grose adds, they're using the Just For Laughs model, getting non-comic celebrities like, say, William Shatner or Jim Cuddy to draw the folks who want to see William Shatner or Jim Cuddy, and then surrounding that celebrity with actual comic headliners.
In this case, it's comics like Jay Mohr (above), the actor and comic perhaps best known for his stint on Saturday Night Live, and in the role of Bob Sugar in the movie Jerry McGuire. He performs Oct. 20 at the River Cree Casino – one of several venues in the festival that runs Oct. 17-21. Other headliners include Monique Marvez, who also headlines the All Star Comedy Jam at Festival Place Wednesday night, along with Derek Edwards, Nikki Payne and Steve Patterson. Name any local comic and chances are he or she is also performing at the festival in some capacity, schedules permitting.
"I don't think there's a local we've missed," Grose says. "Festivals have to support local talent."