COMMENT: Eskimos Ladies Night a flop even before it happens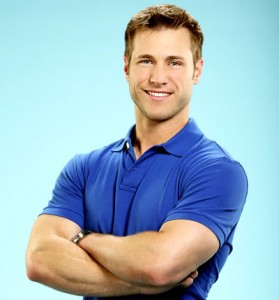 The Edmonton Eskimos have 10 chances a year to lure as many as 60,000 people at a time to Commonwealth Stadium. In a league that lives and dies on gate revenue, they can't afford to blow their chances to get bums in seats – and yet, somehow, they do.
The Edmonton Oilers need only to open the doors to Rexall Place, charge whatever they like, and the suckers – sorry, supporters – will fill every available cramped seat. Not so the Eskimos. They're victims of supply and demand; too much supply (seats) and not enough demand. It's the CFL, homes games are televised, it's a terrible team, take your pick of reasons. So the need to sell tickets calls for clever marketing.
Consider this Friday's game. It's "Ladies Night" – an antiquated promo idea that conjures up images of male strippers and drunken skanks in too-short skirts – and the Eskimos are giving away a diamond ring and bringing in a special guest. Now when you hear the name, ladies, please don't stampede to the Eskimo ticket wicket. We don't want anyone to get hurt here. The special guest for Ladies Night is … Jake Pavelka! OMG, Jake Pavelka!
For the roughly 99.98 per cent of potential Eskimo ticket buyers who have not heard of Jake Pavelka, he's a minor league reality TV star. His initial claim to fame was as a horny suitor on The Bachelorette (he didn't win), which led to being The Bachelor, where he chose the astonishingly repellant Vienna Girardi as his potential mate. That love union did not last, but it launched Pavelka on a string of progressively crummier reality shows: Dancing with the Stars, the disease-ridden Bachelor Pad, something called Famous Food and another something called H8R. (We all have our vices. For some people, it's crystal meth. For me, it's reality TV. I'm happy with my choice.) Earlier this year, Pavelka was a celebrity guest host of a Chippendales show in Las Vegas, so you know he's a class act.
It's hard to imagine that paying Jake Pavelka whatever he charges just to wave at the crowd during halftime will attract one single lady or result in any additional Eskimos tickets being sold. Since the whole point of marketing the team is to drum up support, you can safely call Ladies Night with Jake Pavelka a flop even before it happens.
There's more to come. For a halftime show at an August game, it's "Old Skool" night with hip hop nostalgia act Salt-N-Pepa, whose members are pushing 50 and haven't released a new album since 1997. In November, it's none other than rap legend-punch-line Vanilla Ice. A cold November game, team out of the playoffs … there shouldn't be any fewer than 45,000 tickets available for that one, so get 'em while you can.
Maybe the Eskimos are piggybacking on other promotions. Perhaps Mr. Pavelka, Miss Salt and Miss Pepa and Mr. Ice are all appearing elsewhere in Edmonton, so the Green and Gold get them on the cheap. But that's no excuse. The Eskimos are fighting for the entertainment dollar just like every bar and nightclub in town. Bringing in third-tier reality TV stars or has-been rappers might work for the Oil City Roadhouse – but not for oil city's football team.