Live at the Winspear announces worldly line-up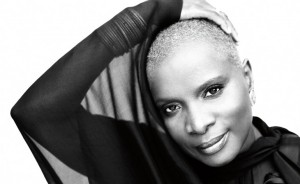 They don't call it "World at Winspear" anymore, but they might as well. The annual winter concert series – now named Live at the Winspear – is all over the map in more ways than one.
It starts with on Wednesday, October 10, at the Winspear Centre, naturally, with Angelique Kidjo, the outspoken African singer who proved to be such a pistol during Lilith Fair. The Grammy-winner has been back to Edmonton a few times since, including at the Edmonton Folk Music Festival last summer.
Next on our musical travelogue, we go to Cuba for the Chucho Valdes Quintet, master of Latin jazz – some of the most fun you can have with jazz before you have to start blaming it on the bossa nova – and another guy who's been to the folk fest. Sensing a theme here? You should. One of the producers of the series is folk fest producer Terry Wickham. Every one of the acts here has been to the folk fest, rounded out by Canadian indie rockers Dan Mangan and The Rural Alberta Advantage (Nov. 5), The Afro Cuban All-Stars (Feb. 5, 2013), African trumpeter Hugh Masekela (April 25) and ending with American blues, Taj Mahal and Shemekia Copeland (April 28).
Tickets to all the shows go on sale July 12 at the Winspear Centre box office (780.428.1414), with a package deal of $99 for three shows of your choosing.