WEEKEND MUSIC PREVIEW: Sizzle your nizzle, f'shizzle
Posted on July 11, 2012 By Michael Senchuk Music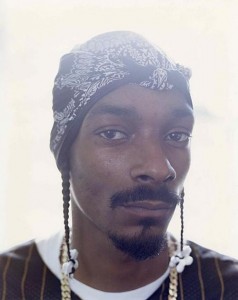 You might be tempted to think that the best music in town this weekend will be taking place in the venue with the best air conditioning, but sadly, there's no real evidence to back that up. It's fair to say, though, that any of these indoor venues are likely a better bet than the outdoors.
This weekend's big names are Melvins (the "Lite" version, playing the Starlite Room on Friday), and Snoop Dogg, playing Edmonton Event Centre on Saturday.
Friday
Silent Line/These Colors Don't Run – This pair of local Edmonton bands is throwing together a dual CD release party at the Pawn Shop, which tweeted last week they're working on adding air conditioning to their venue very, very soon. 8 pm, $10.
Melvins Lite – Founded by Buzz Osborne and Dale Crover in 1983, this legendary metal-punk-hard-rock band will be performing "lighter" material on this tour as a trio, particularly from the LP released as Melvins Lite in June. With Retox. Starlite Room, 9 pm, $30.
Oi Polloi – Playing its first ever show in Edmonton, this anarcho-punk rock band from Edinburgh, Scotland, first got its start in the early '80s, and has wound its way through a total of 16 full-length releases since then, including this year's "Duisg!" (In Gaelic, "Arise!"). Intensives and Kroovy Rookers open. DV8, 9 pm, $15. Oi Polloi also plays the Artery on Saturday, with openers No Problem and Stressed Out. 9 pm, $15.
Saturday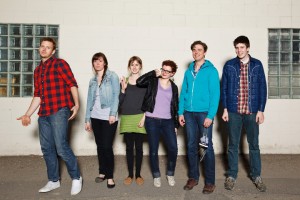 Rah Rah (right) – One of Saskatchewan's absolute best and wildest bands wind their way through the city on a Western Canadian swing. The band has a brand new album in the works for this fall, and in the meantime just dropped a 7" of sensational new material, including the single "Little Poems." Their performance in Calgary earlier this week was absolutely breathtaking. Mark Davis and Renny Wilson open. Elevation Room, 8 pm, $10.
Tom Wilson – This Hamilton rocker probably has a more diverse breadth of experience than any other Canadian musician you'll meet, from psychobilly to funk to blues to country to roots. He has recorded under his own name, with the Florida Razors, Blackie and the Rodeo Kings and Junkhouse. He recently worked on a project titled LeE HARVeY OsMOND with members of Cowboy Junkies and Skydiggers. This musician's musician is playing in what should be the pretty comfortable basement confines of the Haven Social Club. 8:30 pm, $30.
Snoop Dogg (top picture) – This West Coast rapper, one-time Crips gang member and Dr. Dre protégé, headlines a show at the Edmonton Event Centre. Dogg, or more formally Calvin Cordozar Broadus Jr., is touring to promote the upcoming release of his twelfth album, "Reincarnated," which drops August 8. The oft-arrested star was most recently charged in early January with possession of marijuana at the same Sierra Blanca Texas checkpoint where Willie Nelson was arrested for possession in 2010. Coincidence, you say? 8:30 pm, $64.88 plus service charges. Buy here.