Journey, Night Ranger, Loverboy bring classics to Edmonton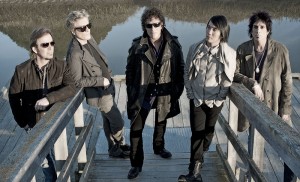 It's time for everyone's favorite game show…. It's "Name the Classic Rock Band with the Most Original Members!"
This year's edition, coming to Edmonton Nov. 27th at Rexall, features Journey, Night Ranger and Loverboy – or, reasonable facsimiles thereof. Journey is headlining due to its recent revived popularity at the hands of Glee, we assume.
And that's the rub when it comes to buying tickets for bands who haven't had a hit in two decades; people die, move on, find lost loves, new directions. In other words, they get tired and split.
In Journey's case, the big question is whether Steve Perry is with the band these days.
Nope.
The guy who was internet rumored to be Katy Perry's father (he's not) hasn't sung with the band for years. Instead, they hired a F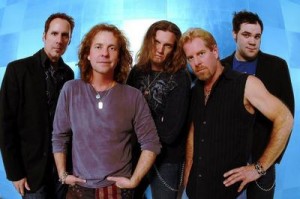 ilipino dude named Arnel Pineda who can hit all those some falsetto notes in "Don't Stop Believin." If I were hip Filipino-Canadian comic Ron Josol , I could insert a joke here about the pronunciation of "Believin'" by the Filipino-Canadian population, but alas….
Anyway, other than Pineda, much of the original band is back, including the genius musicianship of ex-Santana keyboardist Neil Schon.
Night Ranger gets the prize this year for being the "nearly real deal." They've added a slick session guitarist, but Kelly Keagy's back hit those high notes on Sister Christian. Sorry. Must pause to headbang for a moment.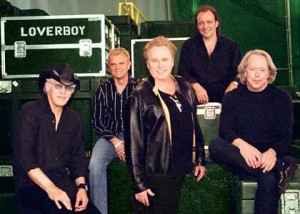 Loverboy? Well, none of us will admit to thinking it's of massive benefit to have the originals along. We're all total bloody liars, of course, and most of us cranked "Working for the Weekend" to 11 with regularity. But they're Canadian, so it's always been de rigeur to rip on them. They were the 80's pop version of Nickelback in that regard, right up to the multiple platinum albums.
Plus they were formed in Calgary. I mean, how much more evil can you GET?
Anyway, it looks like all or many of the originals are along, plus about 100 pounds of aged belly fat. But the reviews from their shows are still killer, people still have a great time.
What's old isn't new again … but at these shows, that's kind of the point.
Tickets go on sale for the triple bill this Friday at 10 a.m. via Ticketmaster.