Noel Gallagher, Snow Patrol with best of Britain
Posted on July 16, 2012 By Albert Smith Music, The Latest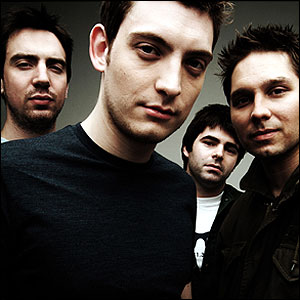 Rather than rehash the longstanding feud between Noel Gallagher and his singer brother Liam, which led inevitably to the death of the band Oasis, we shall simply note that Noel was the talented one.
Oh, sure, Liam's still recording with those Oasis blokes, only they now call themselves Beady Eye. They didn't exactly hit it big after songwriter Noel left the flock, and so last year they started playing Oasis songs again. That must feel odd.
After all, the guy who wrote them now fronts Noel Gallagher' High-Flying Birds … also note knocking down the pop chart doors, although really, without major payola being involved these days, who is? Is it enough to cruise along, making a nice living off a decent craft? It should be. Especially when you have Oasis money.
Anyway, Noel Gallagher will be here Oct. 27 with the tastily received Snow Patrol and they will co-headline — quite the nod from the latter to the former's talent, given that Snow Patrol's latest CD debuted at #1 on the Billboard sales chart.
But as we said, Noel is the talented one.
Tickets for the double bill at the Edmonton Event Centre go on sale this Friday at 10 a.m. via Ticketmaster.