NEW FESTIVAL NAME: K stands for Klondike, you nitwits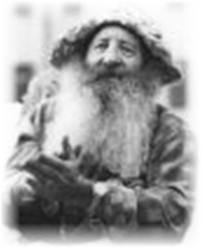 The most anti-climactic, waste-of-money contest in city history has wrapped up and we have a new fair name.
The winner? No one, really.
When Northlands announced a couple of months back that they'd be looking for a new name for Capital Ex, the collective yell for a return to the silly-but-lovely tradition that was K-Days was loud enough that the arm's length NGO  really didn't need to waste the money on the contest.
It was so obvious who would win in any fair vote that the only question was whether organizers would try to salvage some scrap of high ground by pretending the "K" doesn't stand for "Klondike." And yet, so far, there's no indication Northlands is really going to heed the public and return the city's traditional fair. In a release that accompanied K-Days' utter destruction of its competition, in which it took 75% of the vote, organizers said they would immediately begin working on the fair's back story.
Message to the same idiots who came up with this idea in the first place: having been so grotesquely wrong up until now, look to the advice of outsiders and heed us when we say people are going to be just as disgusted if you work out some phony "back story" for our local fair.
We don't want a gimmick, you nitwits. We want our tradition back. We want Klondike Days back. We're a young city, by anyone's estimation, and we don't have many traditions. The fact that a handful of local dudes took off for the Klondike years ago is about as scrap-thin a premise as any, but it still beats the hell of the offerings from generica land, the aforementioned Capital Ex, The River City Festival and (strike us dead now if they ever go with this) EdFest, which sounds like something the Edmonton Journal marketing department came up with after a night of heavy binge drinking.
Occasionally – just ever so occasionally – serving the public isn't hard, or complex, or an opportunity to display bold, decisive and monumentally stupid leadership. Occasionally, it just takes listening to what the people are telling you and acting accordingly.