WEEKEND MUSIC PREVIEW: Country or city, take your pick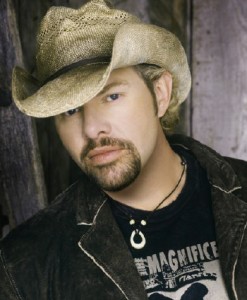 This might be a good weekend to rest up for an August onslaught of live music – unless you're into country music, that is, because then your entire summer is made with the Big Valley Jamboree. It runs in Camrose through Sunday with headliners like Blake Shelton, Toby Keith, Dwight Yoakam and Rascal Flatts.  Three-day passes are sold out, but a limited number of single-day passes are still available.
For those left behind on the weekend that lies between the more progressive Interstellar and the uber-traditional Edmonton Folk Music Festival, there are some key gigs by local bands you won't want to miss.
Friday
Apresnos – You have to respect a band that wears ties on stage. Not only does it make them look awfully dapper, but you know it's got to be hot. These local rockers have been around for a little while, won some contests, and had one of their EP's produced by Trevor Hurst of Econoline Crush. Shelbi, Pistols at 20 Paces, and Naked Beauty open. Avenue Theatre, 8 pm, $10.
Ivardensphere – An industrial-alternative act whose music sounds best when it's cranked up to eleven and a half. Frontman Scott Fox also teaches music engineering and is a renowned DJ as well. Sangsara, Psykkle also perform; but there are no spelling tests of any sort. Starlite Room, 9 pm.
New Eyes – The newest venue on the Edmonton circuit, The Elevation Room on Jasper, hosts this local post-folk band, along with opener Spencer Ford. Vancouver indie-folk act Teapot Hill is also on the bill. This show has arguably been generating more buzz in Edmonton's Twittersphere than any other this weekend. 8pm, $10.
Big Valley Jamboree – Blake Shelton (top), Kellie Pickler, Emerson Drive, Adam Gregory, Myrol and Sean Hogan are on the main stage.
Saturday
Catgut – The Elevation Room hosts another great night of music, with this post-grunge act celebrating its newest release, "Fightpicker." Opening are Medicine Hat garage-poppers Daydream Johnny, Banshee, and the lucidly chaotic Action News Team. 8 pm, $7.
Chasing Jones – These melodic rockers are also from Festival City (that's us), and are playing the esteemed Starlite Room, along with One Way State and Erica Viegas – a triple-bill of Edmontonian goodness. 9 pm.
Big Valley Jamboree – Toby Keith, Dwight Yoakam, Thompson Square, High Valley, The Good Brothers, and Pear perform on the main stage.
Sunday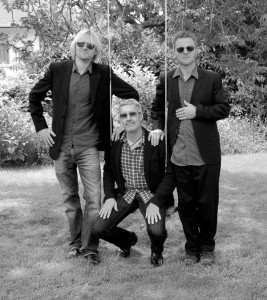 Idyl Tea – Formed in Edmonton in 1984, these alt-rockers (right) recorded music and performed live non-stop until 1995. They even performed an "unplugged" session on MuchMusic at the peak of their career, and their CDs charted as far away as Russia, before taking what was expected to be a "brief" hiatus. They finally reformed and released a new double CD in 2011, new songs from which you can hear at the New City Legion. 8 pm, $12.
Big Valley Jamboree – Rascal Flatts, Kix Brooks, Michelle Wright, Asleep At the Wheel, Williams & Ree, and The Heartbroken perform on the main stage.