COUNTRY OR FOLK? Corb Lund comfortable in the middle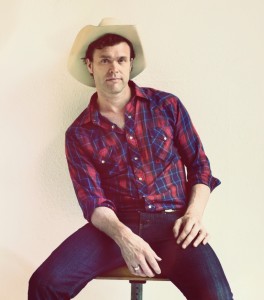 Corb Lund is writing a new paradigm for country music. Not to put too highfalutin a point on it, but it's a direction that favours honesty and critical thinking to a level hitherto unseen in the redneck stereotype you hear in most popular country music on the radio today.
In a world of polarized politics and segregated culture, Lund stands proudly … in the middle.
"I can – and I have – pissed off large chunks of my audience at any given time," he says.
He's not about to stop now. Playing the main stage at the Edmonton Folk Music Festival Thursday night – a first for one of the elite few who could play both the Big Valley Jamboree and the folk fest and not get booed off the stage – he takes a poke at Big Oil in the first line of the first song on his latest album, Cabin Fever, our Aug. 14. Giving his hit Truck Got Stuck some retroactive new meaning, he sings, "When the oil stops, everything stops, nothing left in the fountain, nobody wants paper money, son, so you just as well stop countin'." The song goes on: Can you ride a horse, can you light a fire, do you have a good garden? No? Then you're screwed when the zombie apocalypse comes. He does not actually use the phrase "zombie apocalypse."
From a rural childhood where he actually did participate in rodeos, to a heavy metal musician in Edmonton (the Smalls), to Alberta alt-country hero since 1995, Lund says he's not entirely sure who his audience is at this point.
"It's a mix," he says. "There are definitely some country fans, but also some songwriter folk fest type people. It's a blend. I'm proud of it. I think it's really cool to get them all together and make them deal with each other."
So let's talk some more about oil – an issue Lund is in the middle of in more ways than one. Oil Companies have been "sniffing around" his family's land, for one thing, he says, "But I don't want to dig everything up in the province or sell our oil cheap. I also think that it might five years and it might be 50 years, but there will be no oil, and when that time comes, Alberta should be diversifying now so we're not like Newfoundland with no cod."
Tar sands? Dirty and expensive and gross, he says, "But until someone tells me how seven billion people are going to drive their vehicles and heat their homes without oil, then we're all calling the kettle black."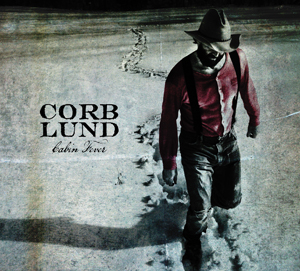 Another theme here, and all this in this one song, is being prepared against catastrophe. There are references to holing up in the family compound with a stockpile of food and water and gas. While admitting it's a bit of a "wing nut" idea, Lund points out that he pays "a lot of money in insurance against things less likely to happen than a financial collapse or oil shortage." Besides, when the shit does hit the fan, the strength and size of one's "tribe" is the important thing. Lund says he'd probably high tail it to the Mormon village of Barnwell, Alberta, near Taber, where his family is.
Of course, there is that little song he wrote about Mormons: Brother Brigham, Brother Young. It contains lines like, "I now believe your revelations, every one, even the ones beyond all reason," before the protagonist begs off baptism via water from the Great Salt Lake and by the end of the song is pleading for death at the hands of "avenging angels."
Lund actually defends Mormonism for not being any more wacky than Catholicism, and explains he was brought up Mormon "a little bit," if such a thing is possible, by a father who bought into the family values taught by the religion if not its entire dogma. Lund says, "I had a bad feeling about church right from the start. At the time, I just chalked it up to: well, I don't like going to school or doing chores, either, but it's something you've got to do. But as it turns out, my instincts were correct. I'm definitely not religious."
Strike two, cowboy.
You can't be President of the United States if you're an atheist, nor top the hot country charts, apparently. Salt in the wounds, as it were, can be heard in a light-hearted song on the new album, Bible on the Dash, a tale of how a band on the road can stay out of trouble with the law by pretending to be a Christian band. Lund has in fact used the trick at border crossings.
For all of this supposed anti-country baggage, Lund's music through all of his seven albums sounds more country than most of the country you'll ever hear: Raw-boned, rootsy, catchy, not above a clever turn of phrase or tasty guitar lick. Cabin Fever – inspired by solitary stays at his cabin in the woods (long story) – is rife with Western swing, honky tonkers, two-steps and hurtin' songs, a gun metaphor (One Left in the Chamber) and at least two drinking songs. If it's redneck, it's smart redneck.
Asked whether he thinks his keep-it-real approach to country music might inspire others to follow, he says, "I've just done that from that start. It's better. On the other hand, I'm not a millionaire, either. I know a lot of guys who are just as good as I am, they scrape by because their music doesn't line up with public tastes, and on the other hand I know a lot of country guys who aren't satisfied with their lives. I've had thoughts: do I really fit on the country radio? But I think it's good in the end. If I'm helping to widen the door just a little bit for people who do cool stuff, that's good."