Five acts you must see at the Edmonton Folk Music Festival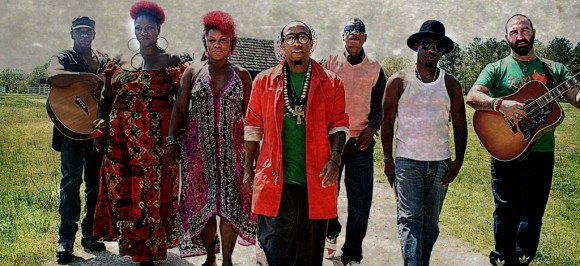 If you're heading to the Edmonton Folk Music Festival this weekend, you may find yourself becoming far too comfortable – in the beer gardens. It happens to the best of us. After all, you might have to line up to get back in. And you can hear the music, after all – sort of, at least from Stage 1.
But you paid quite a bit of money and went to a lot of trouble for those tickets, didn't you? Far too much to justify it as beer garden cover charge. You really should catch some live music up close and personal – the kind of acts you can tell your friends (the ones who didn't get tickets) that you actually saw when what you really did was hear their music when the wind was blowing in the right direction. Here are five must sees:
1. Emmylou Harris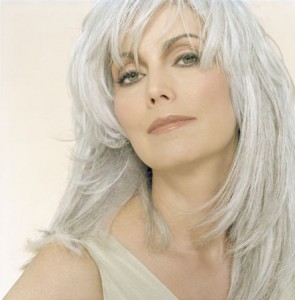 This country-folk artist likely had to buy a bigger house to store all of her awards and accolades. Harris recorded her first album in 1969, then eventually joined Gram Parsons' band for a spell, and since then has worked both solo and in a number of other projects. She has 12 Grammy Awards on her mantle, as well as three Country Music Association Awards, has been inducted into the Country Music Hall of Fame, was named the 22nd most influential woman in rock and roll in 1998 by VH1, and the 5th greatest woman of country music by CMT in 2002. Enough for you? Concert – main stage Friday night. Session – Friday 6 pm.
2. The Barr Brothers
Brad and Andrew moved to Montreal in about 2005, and wound up being neighbours with classically-trained harpist Sarah Page – and so the Barr Brothers (right) were born. One of the few acts in this year's folk festival lineup to make the long list of the Polaris Music Prize, their live show at the Haven last fall left jaws gaping. Their eclectic instrument selections include a waterphone, sewing thread strung on a guitar and a homemade instrument called a "man-jo" for a psychedelic effect. Concert – main stage Friday night. Sessions – Friday 6pm; Saturday 12:30pm.
3. James Vincent McMorrow
This 29-year-old Irish folk singer/songwriter actually started his musical career as a drummer in a number of post-hardcore bands while studying marketing, of all things, at college. His first attempt at recording a solo album went dreadfully sideways, as he returned home after five weeks in a London studio with not much to show for his efforts. Fortunately he persevered, and is now an eclectic, captivating performer, his music zigging while others zag, his writing showing maturity well beyond his years, with music baked in a bevy of other influences. His debut album "Early In the Morning" from 2010, his only release to date, is simply stunning. Concert – main stage Saturday night. Workshops – Sunday 1 pm; Sunday 5:30 pm.
4. Arrested Development
This American group, from Atlanta, Georgia (top picture), is an interesting choice to finish things off on the Saturday night. Not your standard fare for a folk music festival, the group is known for being an extraordinary live band, and will surely not disappoint come Saturday night. The double Grammy winner is generally labeled as a hip hop group, but they're really much, much more than that, incorporating significant world influences as well as those from the alternative scene. Don't you dare leave early on Saturday without seeing their set. Concert – main stage Saturday night. Sessions – Saturday 3 pm; Sunday 3 pm.
5. Bahamas
The only one of this group of five that isn't performing on the main stage – but rest assured that's no measure of this man's talent level. Afie Jurvanen, who goes by the stage name Bahamas, has a pair of albums under his belt, 2009's "Pink Strat" and 2012's "Barchords." Jurvanen is no stranger to the folk fest, and his intriguing blend of many influences should also make for an extraordinary show. Like The Barr Brothers, his most recent album also made the long list for the Polaris Music Prize. Sessions concert – Sunday 4:30 pm (Stage 6). Sessions – Saturday 11 am; Saturday 4:30 pm; Sunday 5:30 pm.