Royal Wood returns to folk fest with matured music, showmanship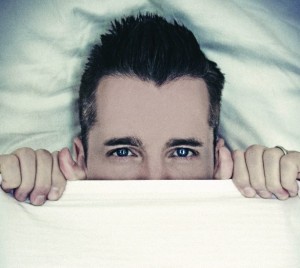 John Royal Wood Nicholson – better known by his two middle names "Royal Wood" – gains more ground with every one of his releases. And "We Were Born To Glory" may be his best album to date.
It's no accident he was nominated for a Songwriter of the Year Juno in 2011, which opened up a number of opportunities.
"A lot of people started asking me to help them write", says Wood, "It's really enjoyable, and it's a different way of thinking, because for myself it's definitely cathartic and I write from a very personal, spiritual place … but when you write for other people, or with other people, it's really just a fun, creative project, and you get to remove the personal side, and just create like you're a kid throwing paint on a canvas." As a bonus of collaboration, he adds, "little things get filed away in your brain, and when you write with people you actually learn from each other".
Royal Wood will be performing this weekend as part of the Edmonton Folk Music Festival, and while he won't be on the main stage, attendees will get four opportunities to see the gifted musician. Check the folk fest schedule for details, but don't miss Saturday at 1 p.m. on Stage 2, where he performs with a full band. Wood was at the folk fest in 2008 and cites the event as one of his favourites.
Those who did see him four years ago should be pleased with his evolution, musically, of course, and also his stage presence.
"I'm far more confident and assured," he says. "I'm far more connected to the audience as a performer, in both banter and dialogue, and with my band. It's such a learning curve. I've done so much touring since 2008."
"We Were Born To Glory" is Wood's first album to chart in the top 25 in Canada, which is obviously a pretty big achievement.
"Every little bit of accolade or success feels good", says Wood, "but I didn't make my record for that. It meant a lot, though; it means a lot of hard work paid off, and that I get to have a career doing what I love to do".
His writing process has also matured. Wood says he used to write "piecemeal," during breaks or whenever he felt inspired. But after 2010's "The Waiting," with the intense touring schedule that followed, that just wasn't possible. So he told his label, "Well, I'm just going to disappear for a month or two and shut off my phone and when I emerge if I have a record, I'll make it, and if I don't, if I'm not excited by what I'm creating, we're not putting out a record for a while."
The plan worked better than he'd hoped, or not hoped. In fact, he says that the focused effort is "why everything flows so well on this record."
When talking about other bands and artists and what set them up for success, and about the use of many of his tracks in television shows, setting up his own success, Royal says the main lesson here is: "To have life happen, you have to go out and experience life. The only way is to get out, play shows, tour, take risks, take chances, and the rest happens – it just does."
Royal Wood is also back in Edmonton for a concert October 26 at the Myer Horowitz Theatre. That show will again feature the full band, plus some extra guests.