Alexisonfire farewell tour to hit Edmonton in December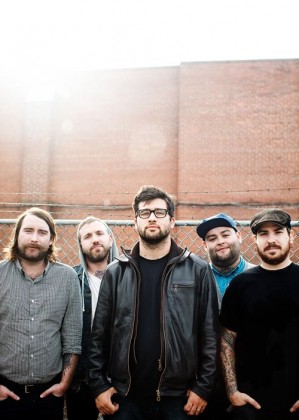 It just wouldn't be a proper break-up without a farewell tour.
The principal members of Alexisonfire – singers Dallas Green and George Pettit – have obviously buried the hatchet long enough to get together and just come back to say goodbye. The briefly reunited Canadian punk rock band will include Edmonton on its farewell tour, playing the Shaw Conference Centre on Wednesday, Dec. 19. Tickets go on sale Aug. 17 with the pre-sale beginning Aug. 14.
This will be a world tour, with stops in England, Australia and, for the first time, South America, and one that just happens to coincide with what would've been the band's 10th anniversary. After awards, sold out shows and global if somewhat cult  acclaim, Alexisonfire split up in the summer of 2011 due to Dallas Green's commitments with his successful solo project, City and Colour.
Pettit and other band members weren't too happy about it, but the singer seems more positive in a statement issued with the tour announcement: "I think that there was a lot of doom and gloom surrounding the last Alexisonfire tour. Now that the dust has settled, and everyone has gone down their separate paths, I think it's important to get proper closure on 10 years and share it with the our fans. After this we can leave Alexis in our rear view and remember it fondly, not as something we had to escape."
The tour will be accompanied by a planned all-vinyl boxed set of all the band's albums, plus bonus material. Details to come.