Holy Batman! The real Batman to host Comic-Con in October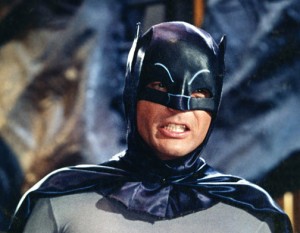 Gird your loins, adventurers, for an upcoming "Comic-Con" exhibition of pop culture is bringing in the REAL Batman – which, as everyone knows, is Adam West.
The star of the popular TV 1960s series – and lately as Mayor Adam West on Family Guy – is just one of the special guests expected at Edmonton Expo 2012, Oct. 20-21 at the Edmonton Expo Centre, which is a good place to hold an Expo. Other stars will include Billy Dee Williams, who played Lando Calrissian in Star Wars, a parody of himself on Robot Chicken and even a role in Tim Burton's Batman – which brings us full circle to find meaning behind the event's tagline "Batman to Star Wars." More stars, along with information on workshops, panels and other attractions, will be released in the coming weeks.
Brought to you by the folks who produced the Calgary Expo – which recently brought in all the cast members of Star Trek: The Next Generation – along with the Edmonton Collectible Toy & Comic Show, the event promises to "unite fans of film, TV, comics, gaming, anime, horror and sci-fi."
Tickets to Edmonton Expo 2012 go on sale Sept. 1.