The Smashing Pumpkins to hit Edmonton in October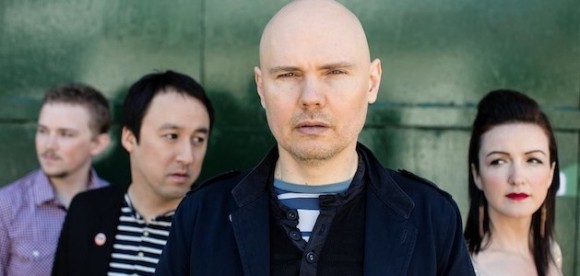 Wait, didn't the Smashing Pumpkins break up?
They couldn't have – because the band is coming to Rexall Place on Friday, Oct. 5. It's part of a tour behind the new album, Oceania. Tickets start at $62 and go on sale Friday Aug. 24.
Must have missed the reunion party there. But what the band's own website fails to get into – the "lost" years, 2000 to 2006 – is cleared up by good old Wikipedia: "… internal fighting, drug use, and diminishing record sales led to a 2000 break-up." The band came back with new material in 2006, went through a bunch of musicians and haven't looked back since. Citation may be needed.
Anyway, this is good news for post-grunge nostalgia fans, those crazy, lazy days of the early '90s when the Smashing Pumpkins rose from college heroes to alternative rock superstars, led by the charismatic if somewhat whiny frontman Billy Corgan and such classic songs of the era like "Bullet With Butterfly Wings" and "1979." Corgan was in the gossip press recently for having ripped the recent reunion of Soundgarden, quoted as saying, "When Soundgarden came back and they just played their old songs, great. I was a fan of Soundgarden, but call it for what it is. They're just out there to have one more round at the till."
Substitute "Smashing Pumpkins" for "Soundgarden" above and see how it reads, Mr. Guy Who Throws Stones In Glass Houses – but hey, the attitude is part of why fans love Billy Corgan. Let's just celebrate the band's return, forget that little hiatus and never speak of it again.