MUSIC: Surfing on Black Mountain at the end of the world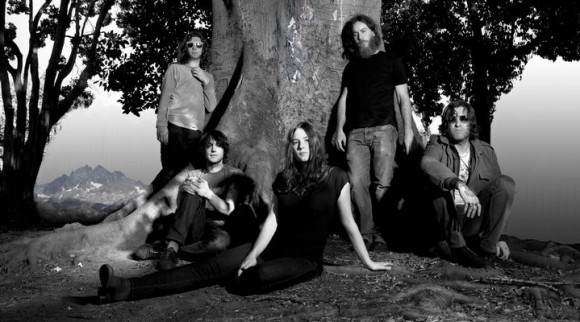 You heard it from Black Mountain first – what may be a new genre of music called "apocalyptic surf."
Fans can check it out Thursday night when the Vancouver "psyche-rock" band plays the Starlite Room, promising to include music from its soundtrack to the indie film Year Zero – which has been described as an "apocalyptic surf movie."
Black Mountain is not generally known as a surf rock band. Keyboardist Jeremy Schmidt explains, "It's kind of an odd pairing on paper, but I think it probably makes sense when you hear it or see the film. The apocalyptic part seems at home, but we'll see if we manage to pull off the surf part."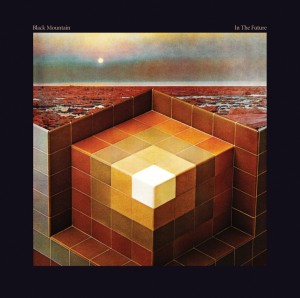 About half of the tracks of the soundtrack are previous material from the band – including the band's last two albums, 2008's "In the Future" (right) and 2010's "Wilderness Heart," both of which made the long list for the Polaris Music Prize – but the rest are brand new recordings, and Schmidt promises we'll hear many of them at the show.
"It was something a little bit out of our usual register that we thought we'd have a crack at," Schmidt says. "We really had carte-blanche though – they were pretty open-ended about what they wanted."
Like many musicians in Vancouver, the members of Black Mountain perform in a number of other bands. Frontman Stephen McBean has his own project called Pink Mountaintops, while bandmates Amber Webber and Joshua Wells head up Lightning Dust. Schmidt, too, plays in a solo project he calls Sinoia Caves, "mainly synth music," he says. The keyboardist also scored another soundtrack, for the film "Beyond the Black Rainbow" that was recently released throughout North America.
The band's cover art will remind many of the original era of psychedelia, with the the cover of "In the Future" in particular reminiscent of a Pink Floyd album. Schmidt is also responsible for all the artwork, something he's always taken an interest in.
"I've always admired record covers, especially from a certain era," he says. "I collect images and collages from old magazines and books that I pilfer, finding ideas leafing through them."
Besides the Black Mountain albums, he's also worked on covers for his band-mates' projects and other bands.
On this tour, the band made sure to get opening acts they know: Toronto's Quest For Fire, and Mirror Lake. Says Schmidt, "That's more the motivating factor, going out with friends' bands that you get along with."
Tickets are $25.25 plus service charges.
Globe's Year Zero (0000) Final Trailer from Globe Surf on Vimeo.