FILM REVIEW: Martial arts doc a powerful Edmonton family story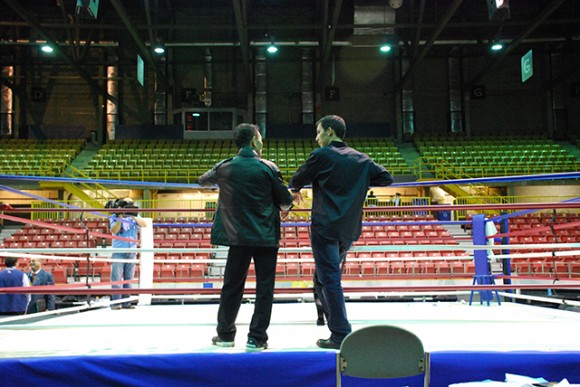 Legend of a Warrior, a new National Film Board-supported documentary that premieres Friday at Metro Cinema, is ostensibly about a son trying to learn more about his father, a world-famous Martial Arts instructor based in Edmonton. But it goes beyond any preconceptions its viewers might have about a stereotypical tale of a driven father neglecting his kids.
Instead, it offers a sense of redemption, and any number of important lessons about family.
The filmmaker is Corey Lee, the grown son of Frank Lee, a legend in the world of martial arts, a former world champion trainer, a master of White Crane Kung Fu and, all in all, the baddest man in the whole damn town.
Realizing he knows very little about what makes his father tick, Lee decides his father opens up best when training people, and goes back into the gym for his first intense training program in 20 years, since his youth. He's a father to two young boys himself now.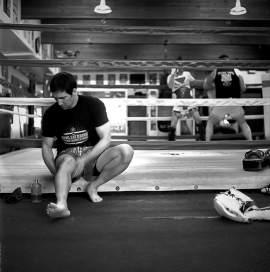 The gambit pays off; first, his father gradually opens up about his own history, starting on the streets of a Hong Kong ghetto where knife fights and shootings were an everyday occurrence; then being abandoned by his father, along with his mother and siblings, in mainland China when his father moved to Canada; then moving to Edmonton, working in his mother's restaurant, a rough-and-tough joint that saw drinkers in 1962 Edmonton well into the night.
Bar fighters from far and wide heard about the little Asian guy who could beat up the whole room, and pretty soon Lee was fighting off half the rednecks in the city.
His Caucasian wife encouraged him to teach martial arts, and he later admits that without her, he would have never had the ambition or strength to pursue it. Unfortunately, it becomes so all-consuming – and Frank's sense of his own important or "empire building," as he puts it – that family is often an afterthought. "I put a roof over your head, I put bread and butter on the table. I didn't have that," he insists several times, as if trying to convince both himself and his son that his major role was to simply be a better provider than his own terrible father.
This disconnection between the role of provider and the responsibility of a father as a teacher is a key issue, with Corey at one point basically admitting that he felt his father was closer to his champion fighter, World Superlightweight Kickboxing champion Billy Chow, than to his own son.
It comes to a head later in the film in an unexpected, wrenching emotional twist – but which leaves the doorway open for a demonstration of how we can all each find a little redemption for transgressions against the ones we love.
The film, which received its world debut at the Hot Docs Canadian International Documentary Festival in Toronto last May, touches on numerous issues: courage, love, fidelity, redemption and discipline. That's to be expected when you're shooting a documentary that uses martial arts as a central theme. But it's a few important family moments that elevate Legend of a Warrior into a touching examination of the special bond between a father and son.
The film makes its Edmonton debut at 5 p.m. Friday, Aug. 31 at the Metro Cinema at the Garneau, 8712 109 Street. Corey and Frank Lee will be on hand for a Q&A the 7 p.m. Friday and Saturday 2:30 p.m. matinee screenings. The film also screens at 2 p.m. Sunday; 1 p.m. and 9 p.m. Monday.
Admission is adults, $10 (matinee $8); students or seniors, $8 (matinee $6) and kids $6.
Legend of a Warrior (Trailer), National Film Board of Canada