WEEKEND MUSIC PREVIEW: Who's got the look? She's got the look
Posted on September 6, 2012 By Michael Senchuk Music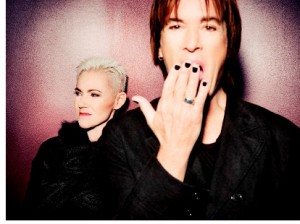 It's the first weekend in a while there hasn't been a major festival dominating the scene, which means the live music schedule is starting the transition into fall. For this weekend, that includes a visit from famed DJ Morgan Page on Saturday night; and on Monday the city plays host to Montreal's Purity Ring, as well as a Roxette-Glass Tiger double-bill at Rexall Place.
Friday
Siiines – Lush rhythmic patterns overlaying a pop-rock aesthetic – call it "pop-step" if you like. Mass Choir (in what will be their final performance, as the group is going on indefinite hiatus), Flash Jam, and Axe & Smash open. Pawn Shop, 8 pm, $10.
Enemy Surplus – This local metal act is hosting a release party at Avenue Theatre for its newest born, a four-track EP. If you like the music of Pantera or Avenged Sevenfold, you'll probably love these guys. Jezibelle is also on the bill. Avenue Theatre, 8 pm, $12.
Mahogany Frog – This instrumental electronic rock band from Winnipeg features four musicians who are each adept at a variety of instruments. Their ambient keyboard/fuzz-ridden guitar sound should be perfectly suited for the basement of the New City Compound. Krang opens. 8 pm, $8.
Saturday
Krief/J. Eygenraam – The former is a Montreal singer-songwriter tending towards rock, perhaps best known as the guitarist for The Dears. The latter is an up-and-coming folk rock-Canadiana artist whose debut full-length "Cheap Talk" is well worth the price of admission alone. The Artery, 8 pm, $10.
Rend – This local pop-rock quintet will probably remind you of Paramore, or maybe Metric, or maybe even the Yeah Yeah Yeahs. Carol-Lynne has an explosive voice that is perfectly matched with the band's driving guitars, all of which was captured on the band's release from earlier this year, "No Lines." The Heartwicks will also perform. Haven Social Club, 8 pm, $10.
Morgan Page – This Nettwerk Records artist/DJ was actually born in Vermont, but now makes his home in Los Angeles. He has created masterful remixes for more artists than you can imagine, including Florence and the Machine, Tegan And Sara, Jason Mraz, and the B-52's. He's produced some memorable tracks of his own as well, including "The Longest Road" and "In the Air." David Stone is also on the bill. Empire Ballroom, 9 pm, $25.
Monday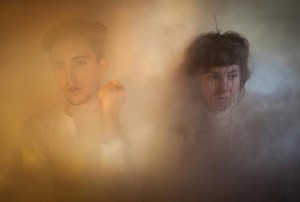 Purity Ring (right) – This electronic music duo from Montreal consists of Megan James and Corin Roddick, who grew up in Edmonton, and are as much about the performance as they are about the music (which is sensational in itself), with custom-built instruments and clothing. Their debut album "Shrines," released in July, has been getting favorable reviews from music media across the continent. Starlite Room, 7 pm, $14.
Roxette-Glass Tiger – Or, for something completely the different, if not entirely the opposite, these two bands from the '80s will be performing at Rexall Place. Roxette (top picture) hit its peak in 1989-90, with hits like "Joyride," "Dangerous," and "The Look." Glass Tiger's pinnacle was almost exactly the same time frame, though their success was mostly limited to Canada, with songs like "Don't Forget Me (When I'm Gone)" and "Diamond Sun". 7:30 pm, $59 and up. Buy here.