CONCERTS: Rihanna returns to Rexall Place this spring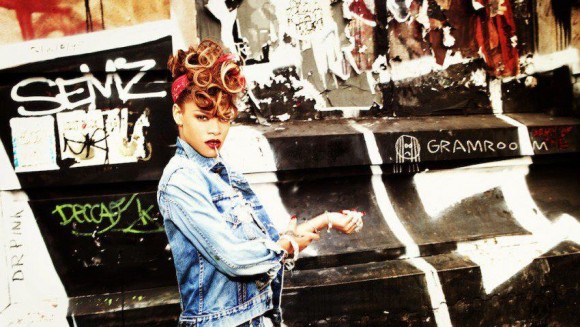 What a big day for concert announcements.
On top of the "major historical concert event" revealed at a Mayor's press conference on Friday, Rihanna is coming back to town this spring. She'll perform at Rexall Place on Wednesday, March 27. Tickets go on sale Saturday, Sept. 15.
Known for sexy pop-dance songs like S&M – "Sticks and stones may break my bones, but chains and whips excite me" – and a long running dramatic relationship with Chris Brown, Rihanna was last in Edmonton in June 2011, where she proved beyond a shadow of a doubt that she is the real deal. It doesn't always happen that a pop diva who sounds great on record can put it across on a stage, but this was special. The 24-year-old triple threat – singer, songwriter, dancer – brought a theatrical, Vegasy element to each song performed, sexy set pieces to showcase abundant assets for what turned out to be an audience almost entirely comprised of women. Talk about girl power.
The same is expected in the "Rihanna Diamonds World Tour" hitting 27 cities across the continent, and more to come.