REVIEW: Big Time Rush works hard for every scream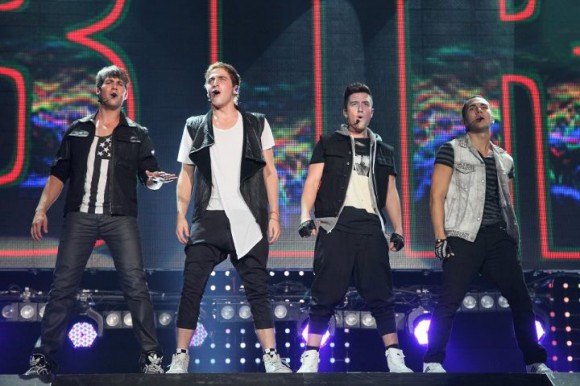 Big Time Rush are not only a boy band, they are stars of a TV show of the same name. It's very much like the Monkees, including the frenetic silliness, the fact that one of them always wears headgear (usually a helmet) and one is not entirely sure if the boys are actually singing the songs themselves.
No matter. At Rexall Place Thursday night, Big Time Rush were consummate professionals, smiling brightly like Vegas performers, sweating buckets, working hard for every scream, taking their jackets off like they mean it, shouting "Ed-mon-ton" as many times as possible, no doubt the same way they shouted "Tor-on-to!" or "Mon-tree-all!" at previous shows.
They put it all out there, completely at the top of their game even though they've been doing this with nary a day off since July 5 and won't stop until October 11, the last date of their tour, in Panama City. And then they'll head back to L.A. to film Season No. 4, record Album No. 3 before heading on the road again for another round. To give them loads of credit, these boys work hard, like the stars of old.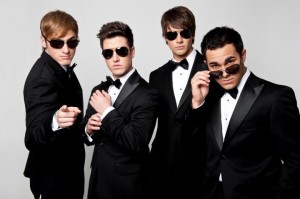 There's one good thing you can say about teenybopper pop shows these days: they run like a well-oiled machine.
When they say the show will start at 6:45 with the opening act and she'll play only 15 minutes so the second opener can come on and do his 20 minutes, they mean it. Canadian singer Victoria Duffield came on exactly at 6:45, sung to her CD while backed up by four dancers and got offstage just in time for fellow Canuck Tyler Mederios to sing to his CD while backed up by four dancers.
Which brings to mind another good bit about these shows: the dancers get better for each successive act. Mederios's dancers were better than Duffield's. And while Australian heartthrob Cody Simpson (Act No. 3) had only two dancers, they were much better than Duffield's and Mederios's combined. And Simpson, with his blond surfer good looks, also had much of the crowd screaming his name, before he came out and after he left. The girls loved him.
Headliner's Big Time Rush, or BTR to many of their fans, had no backing dancers. But despite the screams for Simpson, these four boys were the cream of the crop, both dance and performance-wise.
In fact, BTR, Simpson, Mederios and Duffield were quite reminiscent of those old time rock shows in which stars like Little Richard, Bill Haley, Buddy Holly, The Big Bopper and many unknown others would travel around from town to town and do their 10, 15 or 30 minutes in front of a bunch of screaming fans.
According to one 8-year-old girl attending her first ever "rock concert", BTR and the gang were "Awesome. Simple as that, see ya later."
And there were thousands just like her at the show having the time of their lives, so we'll leave it at that.